ZURB University
Learn Product Design Through Courses and Workshops
Get trained in our product design principles and methodology
Since 1998, we've been refining and battle-testing our ZURB product design process and methodologies. Our principles are proven and foster the design skills necessary for building great digital products. Our courses and workshops give you insight into our process, which has been used to help thousands of teams and companies. You'll come out the other side a better, stronger product designer.
Product Design Courses
Each University course consists of several classes and offers a distinct design perspective. These courses work together to make you a holistic product designer.
The core skills you need as a product designer
Concepts that define product direction
Tangible skills needed to give a product shape
Skills necessary to bring your product to life
Taught by our active team of product designers
You'll be learning from the ZURB team of product designers. We're not just teachers — we're designers who teach. Plus, all training is interactive so you'll be able to ask us your burning questions.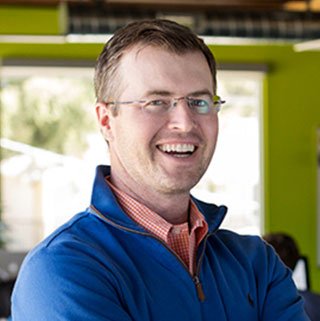 Founder, President
Bryan is our fearless leader and chief instigator. Hailing from the Stanford Product Design program and getting his roots from IDEO, he has advised more than 200 startups on how to build digital products.
Partner, Design Lead
Matt is our University Dean. He drives the creation of our courses. As a ZURB partner and head of engineering, he's involved in all aspects of our business and brings that knowledge to the classes he teaches.
Design Lead
Alina heads up ZURB's Design Team. As a Lead, she helps shape the work of her fellow designers. Her greatest design strength: designing balanced, structured layouts.
Design Lead
Brandon is a mastermind when it comes to resonsive design. He contributed several key components and of the latest version of our framework, Foundation.
Design Lead
Ghaida is an outstanding ZURBian designer and a driver of Foundation. You'll find her working through interaction design problems, pushing pixels or contributing code daily.
Engineer
Jordan is an engineering magician. He's our master of javascript, having worked on the engineering under the hood of Foundation. He also crunches code on our Design Apps.
These are only a few of the awesome instructors who teach our courses. Check out the whole ZURB team »
Sign up for our free weekly product design lessons. We'll send them right to your inbox.
Thanks for subscribing! You're the best.
Look who loves University training
Since participating in ZURB University, I've been able to better outline, produce, and explain my designs and ideas. The experience made me a better designer and was a pivotal point in my career.

Elle Tolman
Visual Designer, Cisco Systems
ZURB's Foundation training was fun and engaging. Each step of the process was accompanied by thorough examples and explanations. I loved how willing the presenters were to personally answer our individual questions.

Michele Harman
Marketing Student, Portland State University