ZURB University
Become an Awesome Product Designer
Learn product design through courses, library resources and an active community.
Sign up for our free weekly product design lessons. We'll send them right to your inbox.
Thanks for subscribing! You're the best.
Who you'll be learning from
These are just a few of the stellar product designers that teach our courses and create the content for University.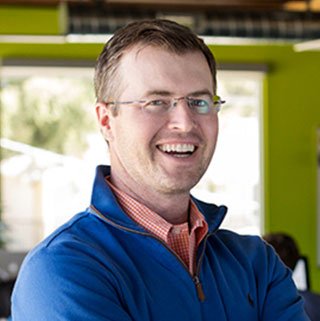 Founder, President
Bryan is our fearless leader and chief instigator. Hailing from the Stanford Product Design program and getting his roots from IDEO, he has advised more than 200 startups on how to build digital products.
Partner, Design Lead
Matt is our University Dean. He drives the creation of our courses. As a ZURB partner and head of engineering, he's involved in all aspects of our business and brings that knowledge to the classes he teaches.
Design Lead
Alina heads up ZURB's Design Team. As a Lead, she helps shape the work of her fellow designers. Her greatest design strength: designing balanced, structured layouts.
Design Lead
Brandon is a mastermind when it comes to resonsive design. He contributed several key components and of the latest version of our framework, Foundation.
Design Lead
Ghaida is an outstanding ZURBian designer and a driver of Foundation. You'll find her working through interaction design problems, pushing pixels or contributing code daily.
Engineer
Jordan is an engineering magician. He's our master of javascript, having worked on the engineering under the hood of Foundation. He also crunches code on our Design Apps.
These are only a few of the awesome instructors who teach our courses. Check out the whole ZURB team »
University by the numbers
We've practiced product design for over 15 years. Yes, that's a long time.
University has touched nearly every corner of the Earth. We're so proud to have helped over 4 million designers.
Our Library has been carefully curated, and we're adding more every day — 6,000 and counting!
Our design process has been battle tested with over 250 ambitious companies and startups.
Companies that partner with University for training
ZURB University taught me the importance of having a well-defined design process and that product design is more than just pixels on a screen. Design strategy, ideation, sketching, wireframing, visuals and code create a holistic approach to product design.

Gaining this diverse skill set through University has opened up some amazing doors and opportunities for my career as a designer.
Spencer Syfrig
UX Designer, GoFundMe.com