ZURB University
Learn Product Design From Our Team of Product Designers
ZURB has been practicing product design since 1998 and in our online courses and training programs, you'll learn the same valuable skills our designers use on a daily basis.
Take a Class
Custom Training
Companies that partner with University for training
Lessons
Build your product design process with an ongoing collection of weekly lessons delivered right to your inbox.
Learn from our lessons »
Courses
You need training and we've got some for you. Go ahead, signup for one of our upcoming courses today!
View our courses »
Training
Our process, called Progressive Design, will give your team design mastery through collaboration, rapid prototyping and iteration.
Learn from experts »
Upcoming Courses
You need training and we've got some for you. Go ahead, signup for one of our on-demand or upcoming courses today! See all courses »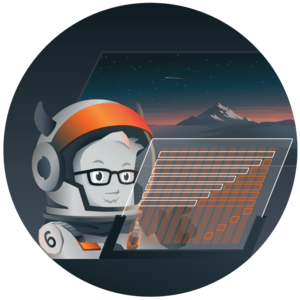 Achieve maximum thrust by learning how to use Foundation 6 to power your projects. The Foundation team will get you up to speed on everything you need to know to get the most out of Foundation 6.
View Class Details
You'll be taught by the developers of Foundation and folks who use it everyday. You'll have the opportunity to ask them direct questions about Foundation. The course covers a number of advanced topics and scenarios to help you implement better responsive sites even faster using Foundation.
View Class Details
In this course, you'll learn how to quickly go from marketing goals to deployed emails that display correctly on just about every screen, browser, and email client out there—even Outlook. You'll gain the knowledge needed to approach any responsive email challenge.
View Class Details
Sign up for our free weekly product design lessons. We'll send them right to your inbox.
Thanks for subscribing! You're the best.
ZURB University taught me the importance of having a well-defined design process and that product design is more than just pixels on a screen. Design strategy, ideation, sketching, wireframing, visuals and code create a holistic approach to product design.

Gaining this diverse skill set through University has opened up some amazing doors and opportunities for my career as a designer.
Spencer Syfrig
UX Designer, GoFundMe.com