Mastering Design Feedback | Lesson #96
Giving Feedback with Context: Wired Edition
Let's give our feedback some context to better influence our team!
What is feedback?
In design related fields, feedback could be described as outside input that provides commentary on copy, visuals and/or layout. ZURB's core philosophy involves a tight feedback loop, and for that loop to be tight, our feedback needs context. This context lets us find the exact areas that are problematic, insightful or awesome; without context, it's difficult to synthesize feedback and deliver on what the end consumer needs, not what they think they want.
Emails are the main culprit.
Email is by far the easiest way to lose potentially great feedback. Having feedback locked into mail threads alone is a big problem if you are looking to synthesize feedback and make progress. Attaching work to an email alongside feedback isn't enough and using email or alternative messaging platforms won't fill the void unless it's also connected to other dedicated services. The "classic" feedback email comprised entirely of text without directly mentioning any of the assets doesn't really work.
Why context matters during ZURB Wired:
In terms of needing feedback, we're going to be soliciting a lot of it here as we start into ZURB Wired today. This year at ZURB Wired, we're helping Downtown Streets Team fulfill their mission to end homelessness by revamping their website, print marketing materials and messaging. This is a 24-hour sprint involving 100's of sketches, 100's of hi-fi wireframes and at least a couple rounds of iteration on code. To keep track of that we're going to use Notable. Even though we'll be working within a couple footsteps of each other, we're still in different teams working on different parts of each deliverable. When we come together to review the designs, there's no way an email or general messaging application with an attached asset will be enough to give the right context for the feedback that we need to act on.
Looking forward to hearing some cheers as we push through those 24 hours to do some good for Downtown Streets Team!
---
About the instructor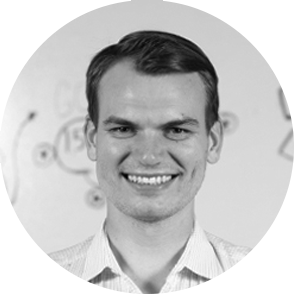 Nic oversees all aspects of Notable and helps make it awesome for ZURBians and Designers alike. He worked as a chef and cooked up a storm in the kitchen before becoming our Customer Advocate for Notable.
---
Product Design Lessons, Direct to Your Inbox
We're just getting started, so sign up and we'll keep you in the know with our product design lessons. No spam here.