Interface Design Sketching | Lesson #46
Using personas to build better user flows
Learn to use likely (but fictitious) users to plot out your website.
1. Identify the most likely users
Working with your client, create three or four personas to fit the different people expected to use the site. For example, let's say we're creating an ecommerce site to sell flowers. Most likely users would be:
People seeking flowers for a birthday or anniversary
People seeking flowers for a holiday
People looking for last-minute (or belated) gifts
Rather than describe their demographics, we use these personas to determine user flow. How might Alice, buying bouquets for Mother's Day, accomplish a task — say, finding her mother's favorite flowers? How might Bob find a dozen roses to surprise his girlfriend on her birthday? How would Celeste, who simply likes floral arrangements for her home, decide what to get?
2. Use the user flows
Clients are often keen to start with their site's visual design. By defining each type of likely user, we're able to define exactly what screens we would need to design before spending time on visuals.
For example, Susan, Bob and Alice will have different goals — so what should the website feature? The answer depends on your priorities, which varies per project. This fictitious floral example, we might choose from three ideas.
Alice: A calendar showing important holidays. Tapping a holiday presents appropriate flowers.
Bob: Sales and coupons and gift packages. Tapping a deal button adds the appropriate products to Bob's cart with a discount.
Celeste: An encyclopedia of flowers and their symbolic meanings. Celeste can select, compare and bookmark favorite products to decide which suits her tastes.
Designing based on different users' needs ensure every visual have a purpose.
3. Watch analytics and tweak the next iteration
Of course, predicting what people want on a website doesn't always mean we've guessed right. Monitor analytics and sales to figure out what people really want. You may need to play down several workflows to make the most popular one stand out, or envision new users. The end result is to tailor websites to users needs. Users that find what they want with as little friction as possible are more likely to use your calls to action.
---
About the instructor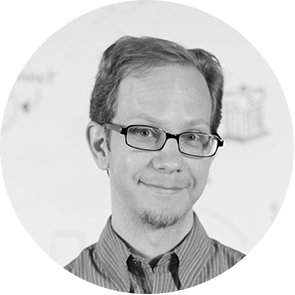 Ben Gremillion is a Design Writer at ZURB. He started his career in newspaper and magazine design, saw a digital future, and learned HTML in short order. He facilitates the ZURB training courses.
---
Product Design Lessons, Direct to Your Inbox
We're just getting started, so sign up and we'll keep you in the know with our product design lessons. No spam here.