ZURB Wired — our yearly design sprint to help one nonprofit though a marketing campaign — is around the corner. This year's event is on September 18th. And we're ready to take applications from interested nonprofits.
Just as we gear up for this year's event, we want to give a special shoutout to our friends at Rebekah Children's Services, who just redid their site on Foundation for Sites. They were 2011's Wired nonprofit and they took what they learned from working with us, and used that knowledge when it came to their website refresh.
In every Wired event we work alongside the nonprofit's team, teaching them how do more with less using Design Thinking and a feedback loop. And it's satisfying to see that our previous nonprofits continue to take what they learned and keep winning.
(Design) Thinking It Through
When we first helped Rebekah Children's Services, we built their site on Foundation 2. It was one of the earliest sites built on our framework. So it was understandable that they'd need a refresh on the site.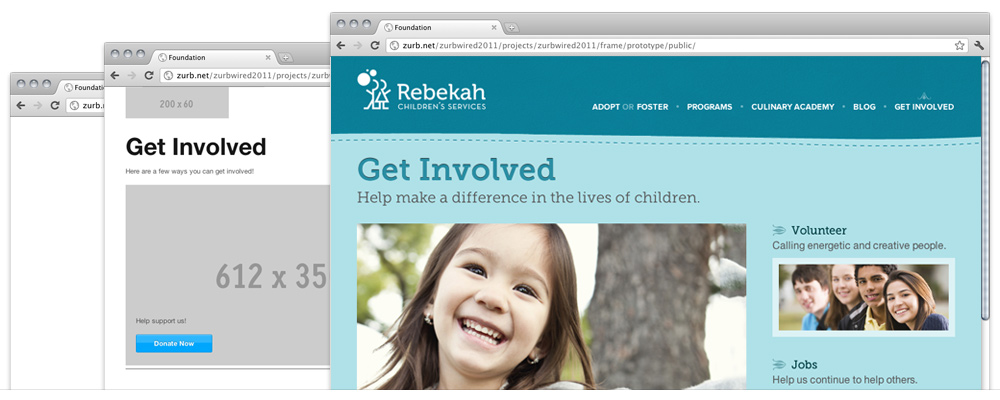 Director of IT Scott Olsen told us that ZURB's Design Process came in handy when doing the redesign. He said they were able to think thoroughly through this update. They used the process to identify key areas — such as typography, top visited pages, use cases and calls to action — to optimize.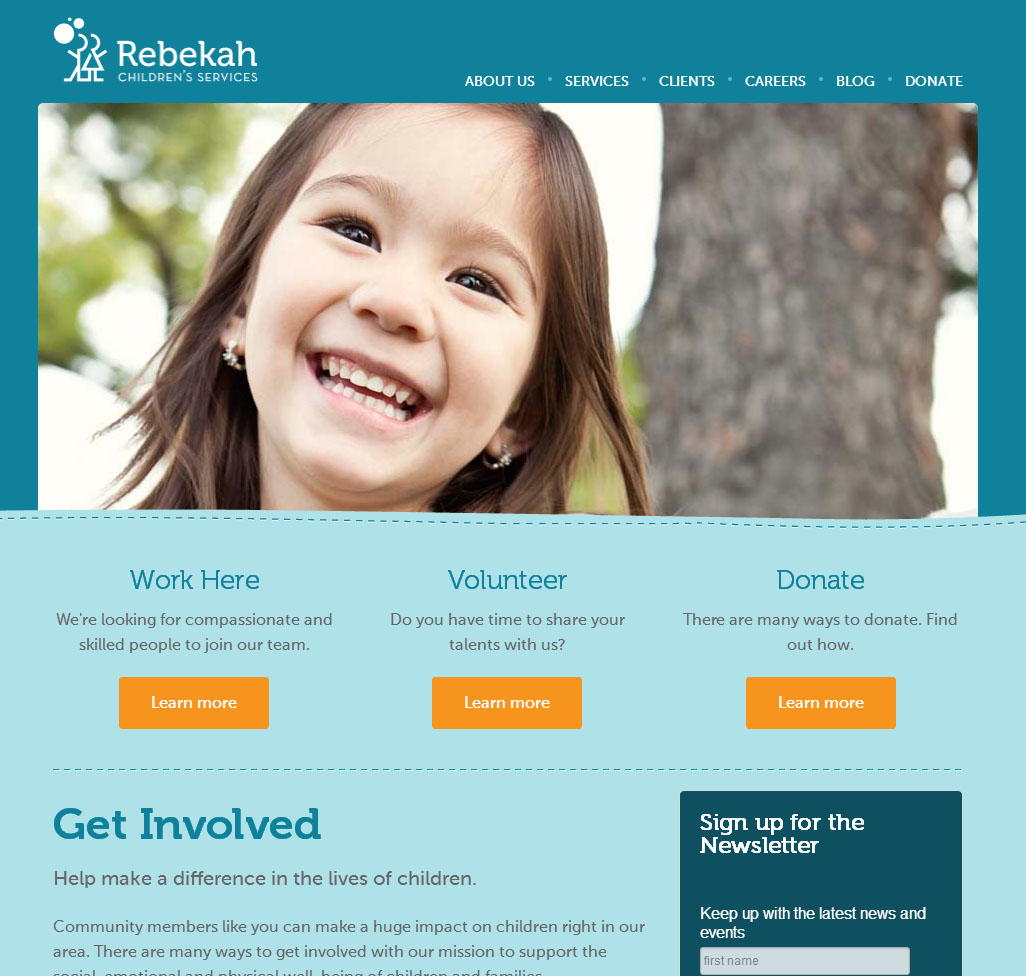 They also used Foundation for Sites to prototype layouts and menu options, which came in handy for their A/B testing. According to Scott, off-canvas was the clear favorite so that's what they implemented. But they weren't satisfied with testing only. As Scott said:
Along the way, we gathered feedback from people to ensure the design was on the right track and adjusted accordingly.
But implementation wasn't the only thing RCS learned from Wired. The first website taught them a lot about the usefulness of analytics, the potential of social media and the importance of responsive design, said Scott. And, of course, keeping their audience in mind.
A Design Process Makes Nonprofits Think Strategically
Last year, we helped Rebuilding Together Peninsula, to create a marketing campaign that celebrated their 25th anniversary in 2014. The Design Process got them all on the same page as to the exact look and feel they wanted to represent their organization.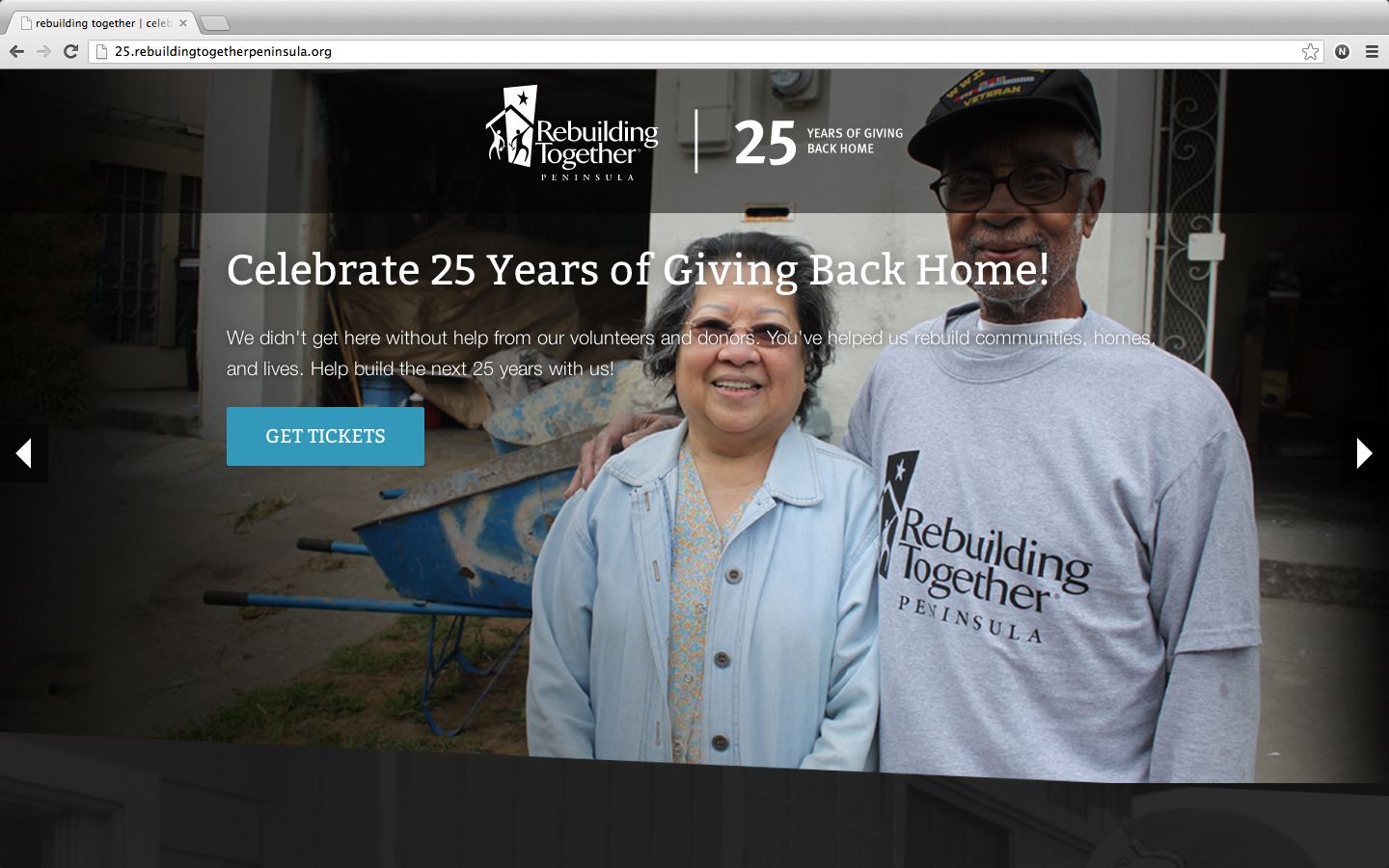 More than that, the Design Process really pushed RTP to think more strategically about what the message they were trying to convey, said Associate Director Carilee Peng Chan. As she said:
Conceptually, it makes sense, but living it for 24 hours with the ZURB team really drove the message home with our core team. By working with us to redesign our core communication and marketing assets, I feel like ZURB really gave us an incredible foundation to build on.
RTP has continued to refer to the material we created for them. Cari said that those materials continue to be their starting point when evaluating what and how they need to communicate their message. Executive Director Seana O'Shaughnessy added:
We were really inspired by the entire process and have used it as a touchstone in our decision-making throughout the year.
Become This Year's Wired Nonprofit
We are now accepting application for this year's Wired. The deadline is . If you're a nonprofit that's interested, here's what your proposal needs to have:
If you're a nonprofit that needs help getting over a hump, here's what your proposal needs to include:
Inspire us with your organization's mission.
Name three teamwork tactics that will make your organization a perfect fit for ZURBwired!
Describe a clear goal that your entire organization wants to accomplish.
Say which team members will be committed to participating all day and night.
Name one or two people from the team who are capable of making executive decisions on the organization's behalf — there's no time to consult with the board at two in the morning!
Over the next couple of weeks, we'll be reviewing submissions and picking one nonprofit to work with. So what are you waiting for?