Mastering Design Feedback | Lesson #90
Creating a Feedback Format that Sticks
Let's make every sticky count!
Stickies are a Product Designer's best friend.
The problem is, they start off in a neat little uniform stack, but after a client call or feedback session, they transform into an unruly pile that's nearly impossible to draw takeaways from. The good news is that we can set ourselves up for a win with a couple of simple steps, whether it be on a call, a scrum or a brainstorming session.
We've had several conversations with clients, coworkers and users regarding Notable, our design platform. In them we've gathered feedback, asked people to accomplish tasks in the application and just listened to designers recount their experiences while using the product. These sessions of active listening taught us some very simple rules that make the task of sorting through notes to uncover valuable bits of feedback much easier.
When gathering feedback, keep these four categories in mind:
Emotions - These relate to how users felt while using the application overall.
Pain points - Where did they fail to accomplish their tasks? What wasn't an enjoyable experience?
Suggestions - How would they improve something?
Delights - These are the areas they thought were done well and really helped in the overall experience.
It's tempting to write down every word, but it will be easier to draw insights if you limit what you write on the stickies to a just a couple of words. When you start writing complete sentences with a lot of different ideas it's much harder to categorize later on and it also makes it more difficult to keep up with the feedback coming your way.
Sorting is fun!
Now that we have our awesomely formatted pile of feedback, it's time to start categorizing by areas of focus. In an application, for example, if we had multiple stickies talking about the login process, we would group those into a single category. From there, we can use the big four we described above. If we notice a couple of stickies that echo the same feedback, it's a great idea to stack them on top of each other to show emphasis.
Following these simple tips will set you up nicely for productive sorting. You'll be able to identify common themes that relate to emotions, pain points, suggestions and delights while also pulling valuable insights from your customers and coworkers alike. If you come across redundancies, don't fret! We're hitting the areas that need to be addressed.
So get out your pad of stickies and a couple of Sharpies to start collecting and sorting valuable feedback today!
---
About the instructor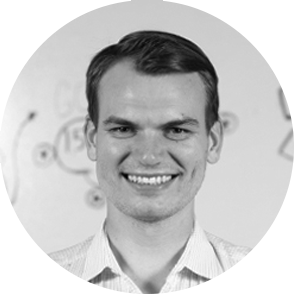 Nic oversees all aspects of Notable and helps make it awesome for ZURBians and Designers alike. He worked as a chef and cooked up a storm in the kitchen before becoming our Customer Advocate for Notable.
---
Product Design Lessons, Direct to Your Inbox
We're just getting started, so sign up and we'll keep you in the know with our product design lessons. No spam here.