Responsive Email Design | Lesson #64
Avoiding the Spam Bin
Learn a few techniques to keep your emails legit — and spam-filter resistant.
If you've worked in email design, then you've likely faced the laborious task of wrangling tested tables, compatibility nightmares, and templates that might or might not fall apart on mobile devices. But no matter how much time you spend designing a great email, if it's marked as spam then your work is for nothing. Here are tips to avoid readers' spam filters.
1. Pay attention to the rules
A 2003 law in the United States determines much of what "spam" means. The Controlling the Assault of Non-Solicited Pornography And Marketing Act, or CAN-SPAM, has three broad rules:
Each email message must offer people a way to unsubscribe.
Opt-out requests must be honored within 10 business days.
You must maintain a list of people who have unsubscribed. (Luckily, email service providers have ways to do that, or handle unsubscribes automatically.)
These are easy to do. Some are hard to avoid. For example, many ESPs like Campaign Monitor, MailChimp and Constant Contact require unsubscribe links.
2. Be honest
Honesty is crucial for avoiding spam filters — as well as earning readers' trust.
From, to and reply-to must be real, active email addresses.
Subject lines must accurately reflect the content they represent.
You must list a business address — either current street address or registered PO BOX — in each email message.
Not only are these points legal, they're common sense. Emails coming from real people — or at least real addresses — feel more authentic, more personal. Less like a shotgun blast. Listing your mailing address legitimizes your business as an authentic company, not some iffy fly-by-night operation. Catchy subject lines are how people choose whether to open your email at all. If the subject line sounds interesting, but the email delivers something else, people could feel like you're leading them on. That lowers the chances they'll keep opening your future messages.
3. Don't write spammy content
The best way to avoid being classified as spam is to, well, not send spam. Email messages need to offer real value to their recipients. We've learned that certain phrases turn cause people to actively mark a message (and hence, future messages) as spam:
Don't just bombard them with FREE! FREE! FREE!
Don't talk about lots of money
Don't describe some sort of breakthrough
Don't look like a mortgage pitch
Don't tell people about an "urgent" matter
Don't offer a money-back guarantee
Don't ask, "why pay more?"
4. Respect unsubscribes
Let's reiterate one point: If people unsubscribe from your email newsletter, then don't keep sending them emails. Don't email them with instructions on how to re-subscribe. Don't send them less periodic updates, just in case. Nothing turns off people like ignoring their requests.
In the end, avoiding spam filters is also about building relationships with people by providing them something they actually want to read.
Resources
Internation Spam laws by country by MailChimp.
Check out this list of other phrases known to trigger spam traps.
MX Toolbox Blacklist check: Find out if your server's been marked as a source of spam.
---
About the instructor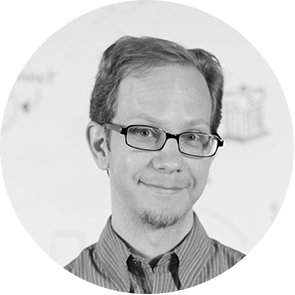 Ben Gremillion is a Design Writer at ZURB. He started his career in newspaper and magazine design, saw a digital future, and learned HTML in short order. He facilitates the ZURB training courses.
---
Product Design Lessons, Direct to Your Inbox
We're just getting started, so sign up and we'll keep you in the know with our product design lessons. No spam here.