Interface Design Sketching | Lesson #58
Sell Sketches to Influence Clients
Learn to explain to clients how rough sketches are a valuable tool in the design process.
Sketches are vital to successful product design. They help us decide what we need (and what we don't) early on; to visualize what our designs might look like, even before we go to clients; and to refine workflows before we jump into code or Photoshop, and define exactly what a person using the product should see at any given moment. They even make great icebreakers to get everyone thinking seriously.
But clients don't always see it that way. Some see scribbles when they expect polished comps. Here's how to present your sketches to a client who only sees useless scribbles.
1. Take sketching seriously.
Although sketching is not art, there's an art to sketching. Parse that for a minute — reluctant clients will warm up to sketches faster if your sketches look like you took them seriously. That's because the quality of your line work directly influences how people perceive it.
To help you improve your work, we've prepared a series of lessons:
Finally, don't try and pack many ideas into one sketch. Dedicate one sketch per idea.
2. Always set the context clearly for your sketches.
Sketching is one of our favorite design techniques. We use it to explore and express ideas and as a basis for our hi-fi wireframes. We'll sketch ideas with clients for a few rounds, so explaining that we'll get to code and Photoshop after we have the best idea is critical.
Send an email beforehand that sets the stage for what's to come: "Next we'll look at rough ideas…"
Frame your sketches in a way that expresses your goal. The best way to explain what sketches are is to make clear what they are not.
"These are not layouts."
"These are not wireframes."
"These are not suggestions about scope."
"These are not modern art."
3. Ask for the right feedback.
Not feedback on the sketch itself. If someone critiques your line work, then they're missing the point. It's your job to keep things on track. How?
For starters, always ask specific questions. "What do you think?" often results in lukewarm replies. Instead, ask questions related to to the problems you're trying to solve.
"We want people to fill out this form. Do you think it's getting buried on this page?"
"We think people will tap from this page, to this page, to this page. Can we make that workflow more efficient?"
A question that frames the problem encourages feedback that can be acted upon. "I want to improve the workflow" or "I'm not sure if we need a calendar widget here" are better than "I want your opinion."
Of course, people take professional-looking sketches more seriously. But setting context to sketches as tools for communication is the key to a successful jam session. That's because sketches are about the ideas, not the art.
---
About the instructor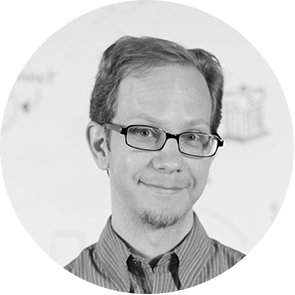 Ben Gremillion is a Design Writer at ZURB. He started his career in newspaper and magazine design, saw a digital future, and learned HTML in short order. He facilitates the ZURB training courses.
---
Product Design Lessons, Direct to Your Inbox
We're just getting started, so sign up and we'll keep you in the know with our product design lessons. No spam here.