Mastering Design Feedback | Lesson #49
Summarize Customer Feedback through Affinity Diagrams
Learn to apply a large amount of customer feedback to your work.
1. Gather opinions
Before we can sort information, we need something to sort.
Recently we studied a year's worth of surveys from our live webinars. Each survey asked three key questions:
On a scale from 1-10, how likely is it that you would recommend this training to a friend or colleague?
What could we have done better in this training?
What did we do well in this training?
We suggest keeping your questions simple to get dependable comments. The best questions leave room for people to write helpful suggestions. Don't go fishing for the answers you want. Don't create questions for solutions you expect. Let them tell you in their own words.
2. Add comments to notes
Next, write each comment on paper — or more specifically, sticky notes. Index cards work as well, but we like to organize the notes on a whiteboard. Stickies… well, stick.
Write down every comment on its own note. Group redundant notes by adding tick marks to one note that encapsulates identical thoughts. We tally redundant comments because repetition indicates its importance to those who took the survey. The more people who say the same thing, the more you'll want to address it later.
Our survey revealed a few dozen redundant notes. We discovered that two-thirds of them were the same, so we ended up with about one dozen stickies with tick marks.
3. Organize the notes
Next — and this is where stickies on a whiteboard come in handy — group like comments together in categories. What a "category" means is up to you, and we suggest discovering similarities as you go through the notes. For example:
Positive comments vs. negative
Comments based on personal preference
Comments that seemed naïve or unexpected
Further divide these categories into sub-categories. Do this until you've put all of your notes on the whiteboard. Don't plan ahead of time. Improvise on the fly to make intuitive connections between comments.
Your diagram doesn't have to be pretty but its organization should be relatively clear. Once you've finished with this, take a picture of the whiteboard to document where you began.
While organizing comments on our webinars, we split the comments into positive "commendations" and negative "suggestions." Then we split the negative comments into different sections depending on what issues they addressed, including:
general presentation
timing & difficulty
miscellaneous
…and other categories for suggestions about individual classes.
For both positive and negative feedback, we organized the most prevalent comments at the top, and the least at the bottom.
4. Do it again
Step back and look at the whole diagram. The first diagram is always rough. Considering efficiency and looks are important this time around, especially if you're sharing the results with fellow visual thinkers. It's time to design.
Give each group a question: Each group and sub-group should have a heading that describes its notes.
Trim extras: Remove any notes that don't really contribute to the diagram as a whole, like comments that clearly misunderstood the survey.
Lay them out: Organize the remaining notes in a way that looks good. Pyramids are cool — they let us put the most prevalent notes at the apex.
Use color: If possible, try to use different color sticky notes to distinguish between positive and negative feedback. If you can use more colors for the different sub-groups, that's even better.
Tell a story: More importantly, try to deliver a concise message, since you'll have to share it.
Bottom line, your diagram should speak for itself, and you should also be able to explain it.
Our notes were still organized with the most prevalent at the top — but this time we used color to mark different sections. Positive notes were yellow and negative ones were pink.
For our second round, we entitled each group with a question. The whole diagram got its own question: "How can we improve?"
5. Share the results
Now that you've finished with the second iteration of your diagram, you're ready to share it with your co-workers.
Talk to your team about what you do well and what you can improve. It's also a good idea to share what you've learned from the diagram and from the process of creating it.
Soon after collecting data for our webinar affinity diagram, we showed the results a few designers and engineers who weren't associated with the project.
It all made sense, and we were able to have a productive conversation because the results were well-organized. What started as random survey answers had become a path to solutions. We could visually see the issues and plan solid improvements that would actually help our users.
---
About the instructor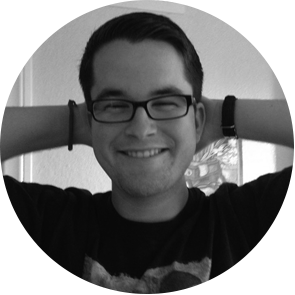 Jordan is an Operations Intern at ZURB. He is a Creative Writing student at Chapman University. His passion for writing led him to ZURB where he contributes to http://zurb.com/university and assists with the goings on of the office.
---
Product Design Lessons, Direct to Your Inbox
We're just getting started, so sign up and we'll keep you in the know with our product design lessons. No spam here.