Creative Direction | Lesson #141
Speed Up Your Workflow with Custom Shortcuts
Learning new shortcuts can be really frustrating, so in this lesson we'll learn how to customize them and double our productivity!
It's a challenge to learn any new piece of design software, especially if you're used to certain shortcuts performing similar actions. By overriding a shortcut that's been already defined in a program, you can save some time and frustration and double your productivity.
We work in Sketch a lot, so this example is going to demonstrate how we can override a Sketch shortcut that we were used to using in Illustrator.
First, you're going to want to head over to your System Preferences > Keyboard to access your keyboard settings. A fast way to do this is to Hit "CMD + Space" to open up Spotlight, then type in 'Keyboard'.
Next, click on the "Shortcuts" tab at the top and then "App Shortcuts" listed on the left.
Click on the "+" under your list of shortcuts. This is where we create our shortcut. Choose an app, and then enter the name of the shortcut you want to change.
This part is very important! You have to make sure your new shortcut has the exact same name as the default shortcut. We recommend just heading over to http://sketchshortcuts.com/ and copying and pasting the shortcut name into the 'Menu Title' field.
Let's create the 'Send Backward' shortcut. The original shortcut keys are "CMD+Alt+Down arrow", but I want to change it to "CMD+Open bracket", which is the Illustrator shortcut that we're used to.
Click add, and BOOM! That's how you create shortcuts for your design apps!
---
Next Steps
Shortcuts are a great way to speed up your work and get more done. Give this technique a try, and let us know how much it improved your workflow!
If you're looking for other tips and tricks to speed up your web development, we offer loads of insights in our Intro to Foundation online course. Starting with the basics of the grid, the Foundation team will help you get up and running with the world's most advanced front-end framework. Hope to see you in class!
About the instructor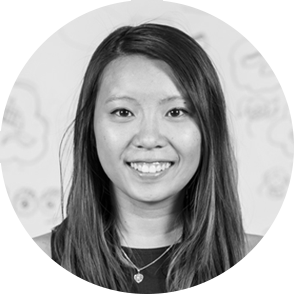 Christine Siu is a UC Davis alum with a background in visual design and web development. In edition to creating beautiful designs, Christine enjoys videogames, Japanese cartoons, and Studio Ghibli films.
---
Product Design Lessons, Direct to Your Inbox
We're just getting started, so sign up and we'll keep you in the know with our product design lessons. No spam here.