We're T-minus three days to ZURBwired 2012. We're heading fast toward our 24-hour, coffee-fueled design marathon where we'll help the Elves over at Family Giving Tree redesign their website. We'll also be working with them to come up with a marketing plan that will help them celebrate the millionth child they've helped.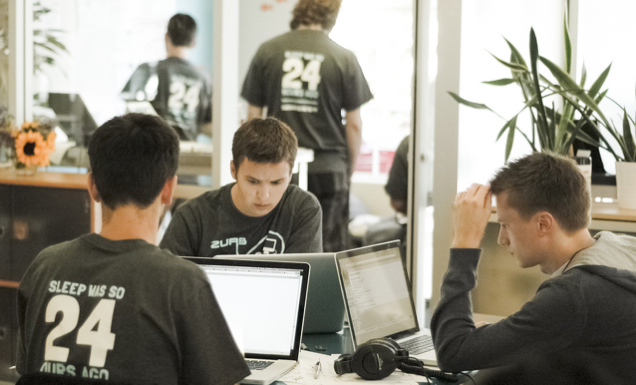 Cranking out code during last year's ZURBwired.
Everyone here at ZURB is excited for this Thursday and we're stoked to be working with the Elves. They do great work, making sure children of low-income families get the holiday gifts they deserve and the school supplies they need. In 24 hours, we'll not only reboot their site and create marketing materials, such as posters and brochures, we'll show them our own unique design methods so they can continue doing amazing work on their own for years to come.
What's amazing is that the Elves have been applying for ZURBwired for the past four years. They didn't give up when we they didn't make it in previous years. They have that special drive and persistence that's required to make great things happen with the clock ticking. And you can keep track of the action throughout the entire 24 hours as we work hard and have a little bit of fun at the same time.
We'll be posting real-time updates on our ZURBwired blog, even in the middle of the night and the wee hours of the morning. Remember we start this Thursday, Aug. 2 at 8 AM, and go until Friday, Aug. 3 at 8 AM.
Keep Track of the 24 Hours with the ZURBwired Blog»