We're fast approaching the deadline for this year's ZURBwired, our annual 24-hour, coffee-fueled design marathon. We'd like to remind nonprofits that you have until Friday, June 29th, to submit your proposals for the Aug. 2nd event.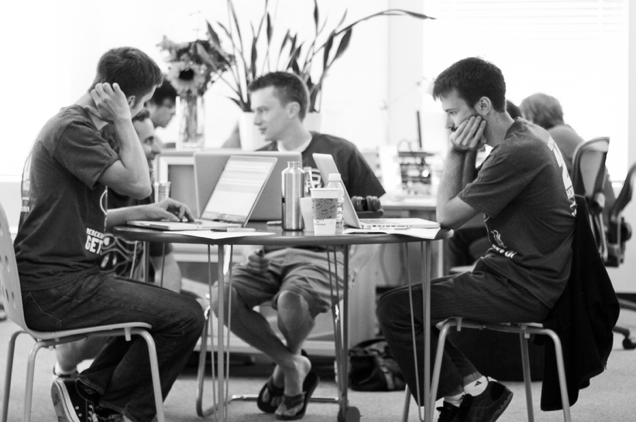 Burning the midnight oil at last year's ZURBwired.
This will be our fifth ZURBwired and we're excited to help another nonprofit get unstuck and over a design hump. If you haven't heard of ZURBwired, it works something like this: each year the ZURB team partners up with one lucky nonprofit to help them accomplish one goal for their organization. In the past, we've done a new website and publicity for a new fundraising campaign. We've raised over $100,000 for the various nonprofits we've worked with, which we're proud to say.
For 24 hours, we work together with the nonprofit as we rethink a project from the ground up, going through the very design process that we use on a daily basis. In the end, the participating nonprofit walks away with valuable work as well as an understanding of how they can apply the design process in what they do everyday.
There are two weeks from today to submit proposals. Once again, the deadline is June 29th. The actual event will be on Aug. 2nd, where we go around the clock from 8AM that day to 8AM the next day! Submit Your Nonprofit's Proposal