Our newest marketer hit the right note when we first met him. Not only did he impress us with his marketing skills, but his musical talents were off the charts. So without further ado, let's introduce you to ...
Daniel Codella, Marketer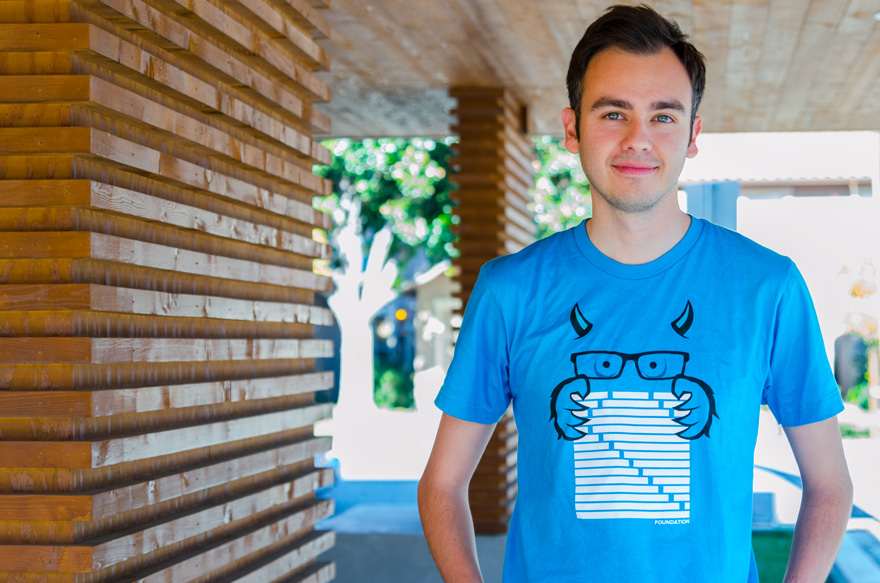 Daniel spent his high school years traversing the globe, learning about different cultures. Most of all, he learned about his passion — music. You see, Daniel is the son of two musicians, so you could say music is in his blood. He's released several indie albums and singles, and had a chance to work with Jason Slater, a former member of Third Eye Blind.
Daniel was also a finalist in the John Lennon Songwriting Competition. Career wise, he thought he become a writer, but music kept calling his name so he pursued that instead.
However, the music industry changed with the arrival of MP3s and streaming services. So instead of the sitting on the sidelines, he put on an event — "Sound Advice: Making a Living in the Music Industry" — to help him and his friends find a place in a changing musical landscape. At that event, Daniel met his future boss, president of Sonoma Wire Works, an audio software/hardware company. Soon after that, Daniel joined Sonoma's marketing team. As he says:
Connecting with people, and more specifically, connecting different groups of people, is something I really enjoyed and seemed to have a talent for.
Marketing seemed like a perfect fit for Daniel because he was able to combine a love of music and technology, as well as connecting different groups of people at the same time. Now he's pushing his love of technology and connecting with people even further as ZURB's marketer! And he's looking forward to learning more in the days to come:
Even though I have only been around the ZURBians a short time. I am already in awe of how dedicated the team is to being efficient. Everyone seems to be in love with learning, sharing and discovering new information.