Last Friday at Evan Williams' ZURBsoapbox, we teased that we had some heavy hitters coming to soapbox. That got mummers from the audience as to who could be showing up next month. We all love a good mystery and it was fun to see everyone wonder who our next speaker could be. But we didn't want to tease you for too long and we're pleased to announce that the Winklevoss twins will be getting on their soapbox next Friday, Sept. 7th at noon.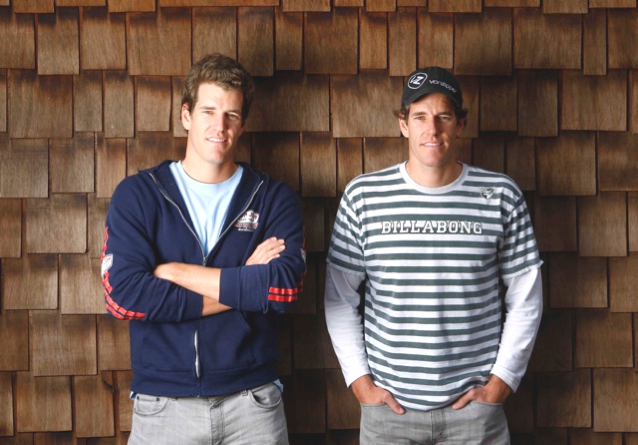 To borrow a phrase from a very good friend, we're super excited to welcome Tyler (@tylerwinklevoss) and Cameron (@winklevoss) to ZURB HQ. They're currently the principals at Winklevoss Capital, an investment firm that they recently co-founded that focuses on early-stage startups. They got their start in tech when they co-founded ConnectU in a Harvard dorm room eight years ago. A story that was immortalized on the silver screen in "The Social Network," a film that made them household names.
We'll be chatting with them on where they've been, where they are and what's to come.
RSVP for the Winklevoss twins' ZURBsoapbox
Where:
55 North 3rd Street
Suitness 100a
Campbell, CA 95008
When:
Friday, Sept. 7th, 2012
from 12:00-1:00 PM