Twilio, a cloud-based telecom service, has rapidly expanded beyond the confines of the United States. Most recently, the service has broken into Japan, which can be a tough nut to crack as Techcrunch points out, by aligning itself with a well-respected Japanese telecom company. Worldwide, Twilio is in some 40 countries.
But Twilio isn't just revolutionizing telecommunications by taking the new school of the cloud and mixing it with the old school of the phone. It's taking over the world, scaling rapidly from its initial inception five years ago. Hard to believe, people thought it was a prank at first.
Jeff Lawson, Twilio CEO and Co-Founder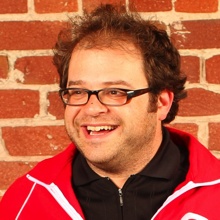 The year was 2007 and Rickrolling was a thing. Jeff Lawson had built an application that would play the prank on unsuspecting victims through their phones. While it got the attention of reporters, it wasn't the practical joke that it seemed to be. Jeff was actually demonstrating the power of his then-new service — Twilio.
Nowadays, Twilio isn't Rickrolling much, but it's certainly rocketed into one of the fastest growing startups around. Last year, its customer base exploded by 400%. Some 150,000 developers use the service, which processes 1.5 million calls a day. And to keep up, the telecom service is hiring engineers at a rate of 20% every quarter.
Which is why we're super excited that Twilio CEO and Co-Founder Jeff Lawson will get on his ZURBsoapbox on Friday, Nov. 16 to tell us what it takes to rapidly scale into a worldwide telecommunications juggernaut.
RSVP now for Jeff Lawson's ZURBsoapbox, Seats Are Limited
Where:
ZURBHQ
55 North 3rd Street
Suitness 100a
Campbell, CA 95008
When:
Friday, Nov. 16, 2012
from 12:00-1:00 PM