As we mentioned in last month's newsletter, we went on a hiring binge last year. Before 2011 came to an end, we signed up two new ZURBians, who have already gotten scrappy in the New Year. Without further ado, let's introduce the newest members of our team.
Charlie Maynard, Designer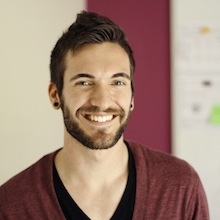 Charlie's a full-blooded Bay Area native and a graphic design grad from San Jose State University who lives and breaths design. He has a strong passion for iconography, information, and layout design centered around interaction. That's why we immediately put him to work on a top-secret project (more on that soon!). We've also got him hard at work crafting some pretty sweet icons for our suite of apps. As for why Charlie loves working at ZURB, here's what he says:
Being a ZURBian is sort of like being part of a powerful cult — but this cult is full of awesome people making cool stuff all day everyday, and none of us really care for punch.
When Charlie isn't using his mad design skills at ZURB, he's busy writing music and performing as a drummer in his band, Young Science.
Ryan Riddle, Editor
If adding a Designer wasn't awesome enough, we thought we'd also add an Editor who knows firsthand that the pen is mightier than the sword.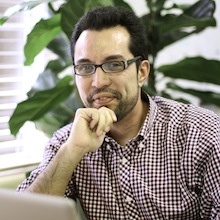 Before coming to ZURB, Ryan was a reporter and columnist for the Daily Post in Palo Alto, writing stories on Steve Jobs and Facebook. Ryan has won two Peninsula Press Awards for his work at the Post. When it comes to why he came to ZURB, here's what he says:
ZURB is like being on a grand adventure. I feel fortunate to have joined a talented group of people who are off looking for new technological horizons to conquer.
Ryan also holds a Masters of Fine Arts in Creative Writing from Otis College of Art and Design in Los Angeles and a Bachelors in Journalism from San Diego State University. When Ryan is not hammering away at the keyboard, he loves reading the novels of Michael Chabon and watching the adventures of the Starship Enterprise.
Get a Job, Nerd!
We're not quite finished hiring yet. We're looking for a few good nerds to join us. Yes, that means if you're reading this and you want to work with an awesome, talented team with an amazing culture then you should apply, like now. Check out our available jobs.