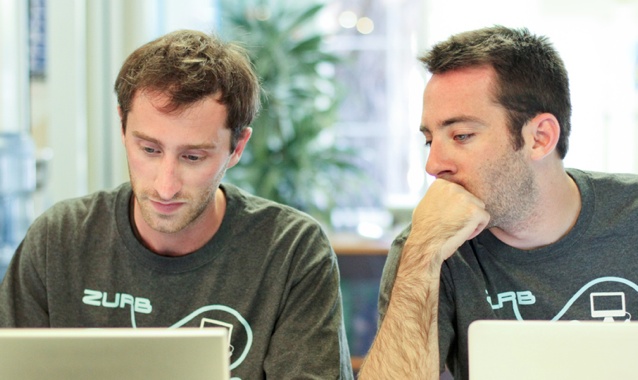 Last year, we went through a hiring frenzy, which we talk about in last month's newsletter. So we've been thinking a lot about what goes into hiring a talented designer, engineer, and even an editor who rocks the pen. The work, however, doesn't end once you get warm bodies in the building. So when we ran across this Forbes' article on the top ten reasons why large companies lose good talent, we couldn't help but ask '' how do you keep good product design talent?
We've been answering this question for as long as we've been around. Keeping great talent takes a lot of work, but it's worth it. Below are three pieces of advice which have helped us retain talent over the years which we wanted to share with you.
Give Autonomy to Employees
A bad boss is one reason awesome talent jumps ship, says Forbes. To keep those employees, Forbes says, just move the bad manager to another job in the company. That's not the only tactic companies can use — they can give their employees more autonomy.
Dan Pink, author of "Drive," favors giving workers more freedom. He has a great example of a company culture that supports autonomy. Once every quarter, an Australian company gives their employees 24 hours to work on whatever they want. Amazing work results from those employees in that 24 hours, says Pink. Autonomy can empower designers to set their own goals and expectations, fostering a sense of ownership when it comes to their work.
Spark Their Passions
Number two on Forbes' top ten — failing to find a project that ignites an employee's passions. Forbes states that money and power don't drive top talent who want to be part of something bigger than themselves. He's right, it's not about the money, but feeding a designer's motivations instead. What kind of pressure do they thrive in? How do they approach a project? Are they better as problem solvers or as idea generators? Understanding a designers' motivators and addressing them can go a long way in sparking their passion for a project.
Culture Fit
One thing that Forbes doesn't address is culture fit, which is a huge issue nowadays for several companies. That's because culture fit, in some ways, is much more important than the skills a person has. Skills can be taught. Teaching someone to fit into your work culture can't. That's why companies, such as Fog Creek Software and Penny Arcade (and us!), work hard to determine if a person is the right culture fit.
Keeping an employee happy and productive at a company can start before they even walk in the door by getting a chance to know who they are and whether they fit within your company culture.