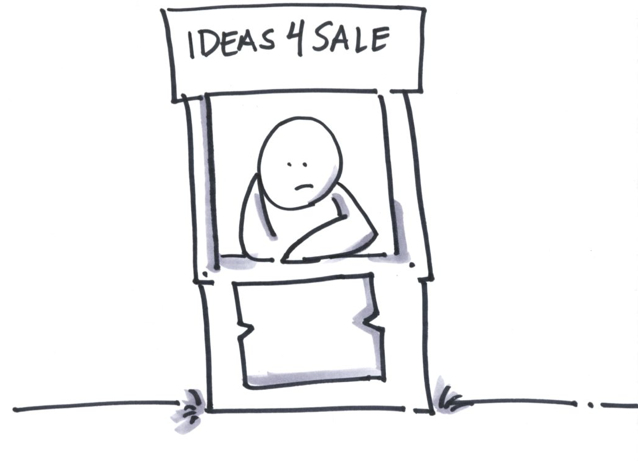 There's been a lot of hype around the social crowdfunding platform Kickstarter. You've probably heard of OUYA, one of the most-hyped platforms primed to disrupt the gaming industry as we know it, or Double Fine Adventure, a point-and-click game that raised more than $3.3 million dollars.
As a consumer, it's exciting to back a Kickstarter project. We tend to think about the potential for the project to truly be great ' and who doesn't want to be the first to get in on the next big thing? But Kickstarter has come under scrutiny recently for a variety of reasons. Is crowdfunding really all it's cracked up to be?
Felix Salmon compares it to buying a lottery ticket, and he mentions Ian Bogost's perspective, "a form of entertainment." Is this really all that it is?
Ian Bogost:
Kickstarters are dreams, and that's their strength rather than their weakness. People back projects on Kickstarter to fund the development of a new creative work or a consumer product that might never see the light of day via traditional financing. But what if Kickstarter is more about the experience of kickstarting than it is about the finished products? When you fund something like OUYA, you're not pre-ordering a new console that will be made and marketed, you're buying a ticket on the ride, reserving a front-row seat to the process and endorsing an idea. It's a Like button attached to your wallet.
According to Bogost, only 25% of projects in a research study delivered on time, and 75% of the 'successful' (fully-funded) projects ended up being produced at all (after 8 months). When you take these statistics into consideration, it does begin to look like a bit of a gamble.
The disconnect here is that a user who does not have an intimate understanding of Kickstarter's successes and failures, as well as the frequency of successful to failed projects, assumes that a project will succeed. The numbers above clearly show that this is often not the case. Recently, there was an allegation that Kickstarter was preventing failed projects from being indexed by Google, which furthers the idea that Kickstarter's model is based off the assumption from a user that the backed project will succeed.
So, is Kickstarter's business model viable and sustainable for the long-term?
Says Salmon:
Kickstarter is a bit like Groupon in its adoption profile. The early adopters tend to be the most zealous about it, and as the platform matures, the added value that it can generate per customer will necessarily diminish. At the same time, the customer base will almost certainly continue to rise pretty quickly. So the aggregate value being generated by Kickstarter is likely to continue to rise.
From this whole situation, we can gather that despite some users thinking otherwise, people are buying ideas and dreams more often than they are buying actual products. Furthermore, it raises the question: How much is an idea actually worth? Is it worth what you pay on Kickstarter?
We've talked about ideas time and time again here on the ZURBlog. It's important to bring good ideas to the table, but it's just as important to iterate and execute against your plan. Considering that such a significant percentage (25%) of funded projects never end up getting produced, the focus (from the Kickstarter perspective) shifts to whether or not something will actually be produced — and that's troubling.
If we told you that your Kickstarter purchase was purely an idea, would you think differently about your purchases on the platform? Please let us know in the comments.