Previously on Notable, we talked about the importance getting in front of customers is for product teams. Product managers and designers must work together to create effective design presentations so they can solicit feedback and propel the team towards the next iteration.
At ZURB, we use the term 'design presentation' to literally mean presenting work to a stakeholder. Your presentation could be in any format ' it can be on a call or in person, digital or analog. Whatever format you choose, the principles of effective presentation are the same, but most places don't ask the designer to represent his/her own work.
Normally, the designer hands off the presentation to a product manager first. This "point of no return" is when the designer loses ownership of the work. It becomes the manager's responsibility to represent the design to the customer.
In this scenario, designers:
Waste time waiting for the product manager to interpret and relay the feedback back to them.
Don't understand the business goals. They end up with a shallow understanding of the business goals and see them mostly as a detriment to project success because they don't talk directly to stakeholders.
That dynamic results in dumb design. However, whether you're the designer or a manager, you can win at presenting work. Here's how. Let's start with the designer.
Stop Asking All the Wrong Questions
Ever found yourself asking a client or stakeholder, "What do you think?" Well, good news! That is why your product sucks. You're an awesome designer. You have thoughts, opinions, and ideas about how to get your team to a great product, so stop being everyone's puppet and speak for yourself. Your design work is your contribution to the world, and asking open-ended questions means you're letting someone else's vision shape your work.
Winning at Presentations
Design presentation is the ice-breaker in a customer relationship. It's how you get a conversation started with clients and customers about the work. An effective presentation is where the designer and product manager work together to drive this conversation. Summarize your takeaways. Part of being a great presenter is knowing when to stop talking. Put together a clear summary of takeaways before your presentation and use those as your talking points.
The first rule of design presentation is you should talk about design presentation. Leave the big reveals to Don Draper and his band of Mad Men. Each design presentation is a conversation, and you should have conversations with your customers early and often. But more importantly, you need to have conversations with your team about how the presentation should play out. What kind of feedback you're looking for? What are some issues you foresee?
Design is a series of conversations ' with the team, with customers, with clients. Sketches, wireframes, visual design, and code aren't deliverables for designers to check off a list. They're tools that facilitate those conversations. Those sketches allow design teams to create context for other stakeholders.
An easy way to troll your customers and clients is to ask for feedback, then not address it. When you're iterating on previous design work, make sure you reference that feedback and explain how it influenced your design decisions for this presentation.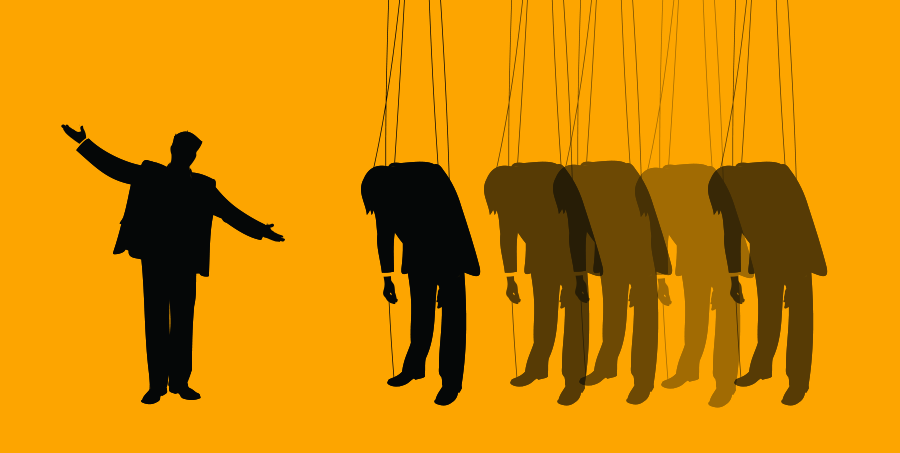 Lead Your Team Out of the Cycle of Suck
"That's great and all, but I'm not a designer. What can I do?" asked a hypothetical blog reader. Cool, we're gonna tell you how you too, even as a product manager, can end the cycle of suck.
A Spreadsheet is No Place for People to Live
Zombie product managers live and un-die (heh) by their "UX Deliverables." They spend all day moving cells around a spreadsheet, making to-do lists for people, and working on PRDs. But you're better than that. Documentation makes a good starting point, but as product timelines get messy ' and they will ' you will need to be more involved.
A coach will ask questions. Ask your designer why they've made decisions instead of simply telling them what to do. Those discussions are critical to the designer's growth and helps to get them to own the design problem rather than become your puppets.
Shape the Product
At ZURB, we use sketching as a communication tool. It's a great way to involve everyone on the team in the design process, even if they're not a designer by title. That means you too, my product managery friend, can contribute to design work. Got a great idea? Sketch it out and share it with your team instead of asking a designer to mock it up in Photoshop for you. You can encourage a prototyping culture within your team through leading by example. Prototype your own ideas and be vocal about them, but don't get too attached. When presenting your ideas to the team, remember to use your sketches as a conversation starter, not the Best Solution Ever'.
Suck Until You Don't
If you don't figure out when you're wrong, then you won't be able to fix it. All design work starts with an opinion. You can research and gather all the data you want, but eventually you have to have an opinion on how best to approach a problem. You will probably be wrong, and that's OK. The trick is to find out when you're wrong quickly. Don't dwell on and invest too much into an idea. Build a quick prototype with some sketches, then show it to customers or people on your team. You'll find out if you're onto something or if you're off the mark, and if it's the latter, no problemo! It just took a little effort to get to that answer.
People Working Together Like They're a Team! Rad!
In a perfect world, designers not only do design work, they also put together awesome presentations that spark amazing discussions with stakeholders. In this perfect world, great product managers coach their teams and spend time shaping the vision of the product as well as working through details with designers and developers.
But we don't want to wait for that perfect world. We're working through these problems, creating tools which will enable both designers and managers to present work together ' as a cohesive team without any dysfunction. One of which is Influence, which allows teams to present work. We're using it internally right now to help bridge these gaps, and it's been useful in creating effective design presentations. Influence will be part of our next big product push.