I'm super stoked to announce the promotion of Product Lead Matt Kelly and Design Lead Jonathan Smiley to Partner. Over the years, these two gentlemen have been relentless advocates for what we do at ZURB, spreading the word on how to build better products quickly.
Great Qualities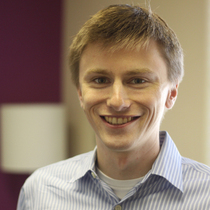 Matt Kelly, Partner and Product Lead
Matt and Jonathan have the exceptional qualities you'd want in someone speaking on your behalf. As advocates of ZURB, they've spoken several times at various conferences and talks. And they're not afraid to get a little scrappy on stage. For instance, it was awesome when Matt wanted to launch our app Chop on stage at RailsConf 2011 last May. Not only did Matt want to launch Chop on stage, but he also wanted to take the audience through the actual steps to build it. When he did that, the response was phenomenal and not just because he was able to slip in a Ke$ha reference or two.
More than that, Matt and Jonathan are insanely dedicated to making the web a better place, being evangelists of our responsive framework, Foundation. As the man behind Foundation, Jonathan has busted his butt answering questions for struggling designers and gleefully sending them notes in the mail with complementary Foundation Yeti stickers.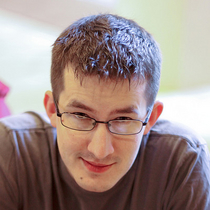 Jonathan Smiley, Partner and Design Lead
What makes them even more valuable on the team is that they're willing to put themselves on the line for their visions and aren't afraid to call BS on something they don't believe in. They create sparks among the team, pushing them to find creative ways to solve problems. Matt's days spent as a consultant at Accenture has often provided great insight on an ever-changing and challenging industry.
I've found both men's insights extremely helpful in shaping our revenue and their ideas have influenced the way we do business.
I guess I'm gushing, but these are just great people. They're the type of coworker you want to work with on projects. Matt and Jonathan are interested in seeing other employees succeed, becoming a huge resource to everyone on the team. I've found they have a genuine concern for not only ZURB, but their coworkers as well. That's true leadership!
How They Got Here
One of the great things about working at ZURB is that every employee with a vision can shape their work. Matt and Jonathan seized that opportunity, pushing and charting a course for themselves that has helped ZURB immensely.
Everyday they've given nothing short of consistent, rock-solid performances. There's never been a question about what did or didn't get done. They figure out what ZURB needs without any hand-holding. They take risks. They don't let opportunities pass them by.
I couldn't be happier for them, and want to warmly welcome them as partners. I look forward to working with them to achieve world domination!
---
Bryan Zmijewski
Leading the charge at ZURB since 1998
Our fearless leader has been driving progressive design at ZURB since 1998. That makes him quite the instigator around the offices, consistently challenging both the team and our customers to strive to always do better and better.
Learn more →
Follow him at @bryanzmijewski