Congratulations, you've arrived. Maybe you're a clean slate, tabula rasa, and this is your first job. Or not. After all, the dynamic is changing among the new generation of workers, where it's more common to leave one job for another. Whichever it is, you've done the work to get your new job. You've impressed people. You've hobnobbed with the hiring folks, the company's leadership and its team. Let's face it, you basically assembled the shrine of the silver monkey and got that new job. But now what?
Because you'll come to see that the job is not exactly like your last gig. We've learned over the years at ZURB that a degree of unlearning has to happen. Why? Because the educational system shoves us through memory and rote learning, thereby possibility killing our ability to be creative. And that's something we carry into the workforce where we strive for the "A," wanting everything laid out in front of us so we can pass. But in design and knowledge work, that's rarely the case. There is no clear point-by-point path or crib notes.
Unpacking Your Previous Knowledge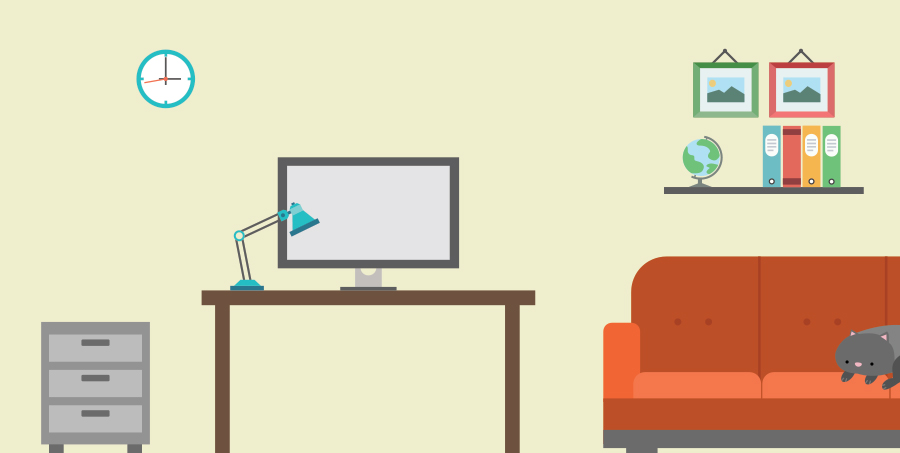 The "A" mentality of education can be detrimental to a learning organization, where answers aren't always apparent and can't be gleaned from a textbook. We've worked hard to create a learning environment that encourages not only learning new skills, but also encourages unlearning stagnant ways of doing things.
Why? Because what's needed these days isn't someone who's skilled in just one thing, but someone that has a deep knowledge and is able to work across many disciplines. Google calls this polymath a full-stack employee. We call it T-shaped. Regardless of what it's called, he or she is simply a person who's willing to unlearn one way of doing things and not be confined solely by past experiences.
It's important to be open to letting go of the previous way you've done things. Think of it as moving into a new, tiny apartment — an empty studio at first, and it's up to you to transform it into a swank place to live. You'll have to unpack what you need and box the rest.
Storing Your Past Experience … Until You Need It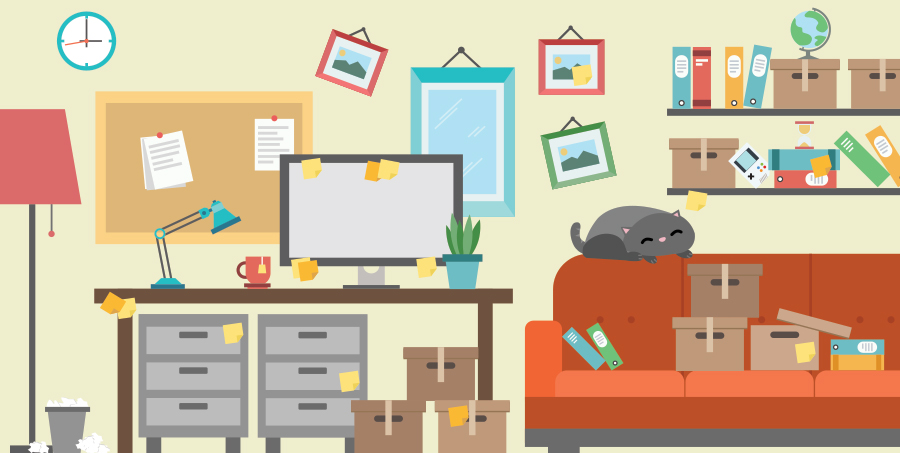 Now, we aren't saying your past experiences don't matter or that you should denounce what got you here. They are still important because they got you hired make you valuable to your new team and show the potential of what you can do next. It's just that your new team does things a little differently is all.
The value of your past comes from applying previous situations to new ones. For example, if you learned how to solve problems a particular way at your last company, and the solutions still work, then keep using them. But be prepared to learn other ways to solve the same problem that might be even better or help you out even more.
And this is where systems thinking comes into play, where you're thinking less about how solving problems affect you and more how they impact the whole of an organization. As Peter Senge, writer of "The Fifth Discipline" puts it:
We learn best from our experience, but we never directly experience the consequences of many of our most important decisions.
At ZURB, we're a learning organization that helps foster learning. But learning for the sake of learning isn't enough. Personal mastery doesn't always equate to organizational learning. So while your experience is important, when you're part of a new organization you'll have to figure out how that fits into the larger whole.
Don't Sell Off Those Old Skills Just Yet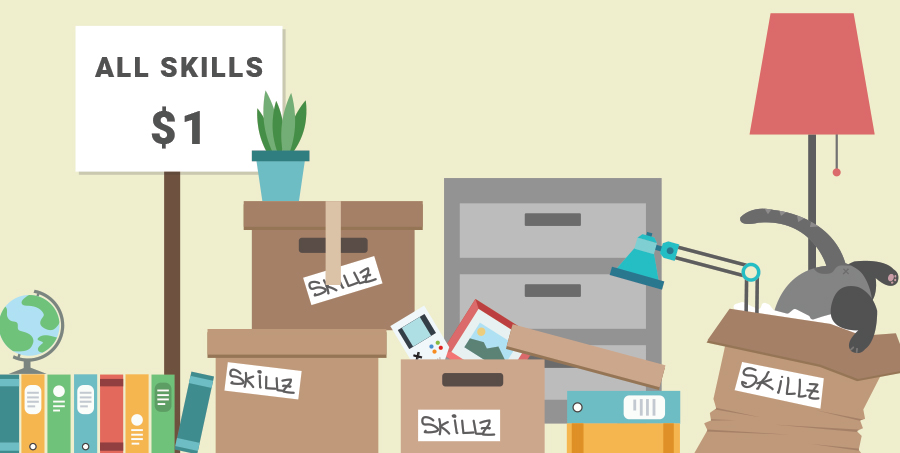 Let's get one thing straight, however. We're not saying to garage sale your past experiences. You'll want to hold on to those experiences even if you're not practicing them now — you'll never know when the need will pop up. For example, I've had a total of five different roles through my career from face-to-face customer service to training to HR. I have all those skills, some I proudly display for all to see. Others I only bring out during special occasions like ZURBmas.
Inevitably, you will have ways of doing things that you'll have to put into a storage closet for later. Or you'll have to work a different way than you're used to. For some of our newer designers, it can be quite a shock at first doing visuals they way we do them at ZURB. We don't just make a solitary designer create visuals for a project. We have two other designers also come up with visuals. We're don't just pit designer against designer here. We're actually passing along knowledge. A designer who might not be as strong in visuals can learn from someone who is. Of course, the skills that the new designer has in visual design still comes into play, but now she or he can reframe how they actually work.
Don't worry too much if you can't figure out which past skills are relevant. It'll take a while to figure out how they apply to the new ones you'll gain. It'll take you some time to sort out what you'll keep and what you'll store in your brain attic. You won't have all the answers on your first day. There will be a moment when you might feel like you're trapped in limbo between old job and new job. Stop. Breathe. It'll pass.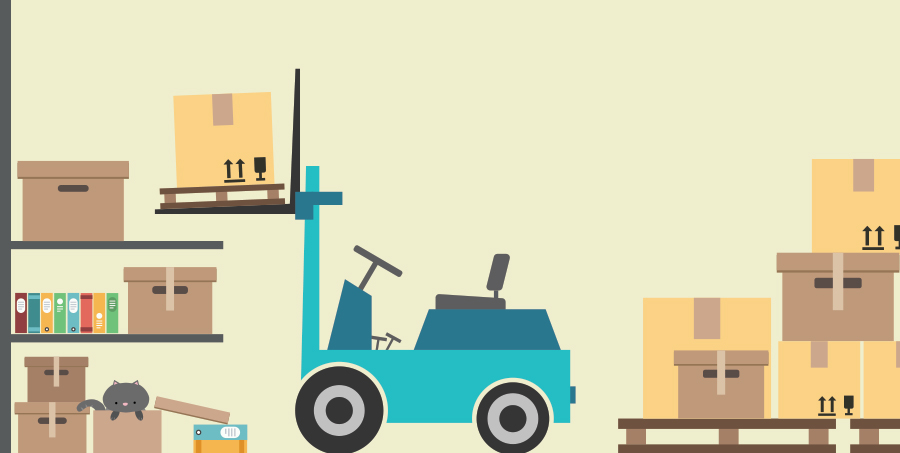 Learn All That is Learnable
Be a sponge in the first few weeks. That'll help you get over any apprehension. Learn all that is learnable at your new organization. And that takes a certain amount of unlearning, while you're adapting and moving away from the past toward tomorrow.
Wherever you go in life, you'll need to keep learning. Your job will change and your skills will need to evolve too. There is always more you can learn. After all, it's not like after 8th grade you say, "this is all the science I need," and stop learning new things about science. Even if a new skill is similar to something you've done already — learn what's different about it.
One thing that occasionally challenges our new designers is the art of writing an email that drives action. Here's where unlearning becomes crucial because we've all picked up nasty email habits over the years, where their emails have no clear objectives, tend to ramble and have no clear call to action. New designers have to purge themselves of those habits in order to write client and internal emails that are clear and directive. This is where they have to unlearn something in order to learn it anew.
You can't be opposed to acquiring new knowledge. It might take a lot of upfront effort on your part. It's hard to admit that you don't know something. But saying something as simple as "I don't know, but I'll find out" shows you're human and committed to finding the answer.
Learning is also symbiotic within an organization. There's institutional knowledge — like writing emails — that can be passed down or learned through osmosis. And there is an obligation to coach newbies in an organization. But there's also an obligation for someone to better themselves and pass some of those skills on to others.
In order to be really good at your job or what you're working on, you have to work on learning how. Think about your new, tiny studio apartment again. If you were told to decorate it, you could just tape up some posters of your favorite band. Or you could go the extra mile and learn how to create art of your own to put up. And the latter will certainly be more fulfilling than just sticking a few posters on the wall.