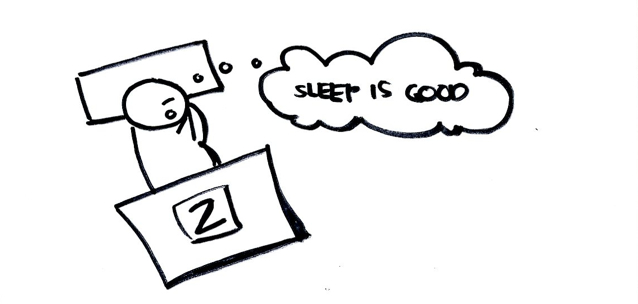 When our noses are to the grindstone, it's easy for many of us to tune out the outside world, forget about the things we need to care of outside of work. Maybe even forget to get some sleep. Imagine how much more intense that is for a young entrepreneur who's stoked about a product he's working on. The clock vanishes and so may the various challenges that life provides.
Seems entrepreneurs aren't very good at balancing work and life. Or so Jeffrey Stibel, chairman and CEO of Dun & Bradstreet, seems to think. What Jeffrey is talking about is those who are passionate, completely invested in their vision.
As he puts it, entrepreneurs should pick and choose what's important in life be it work, family and kids, then let everything fall by the wayside. In so many words, entrepreneurs don't really need a work-life balance. Or as he puts it:
Many of us skip meals, showers, and social gatherings, meaning we avoid anything that diverts our attention from turning our visions and passions into reality. We'd probably work in our sleep if we could. In fact, I bet some of my more creative colleagues actually do.
Sure, entrepreneurs are, indeed, a special breed. But what about the rest of us, everyone else involved in designing products, those of us that help make those visions a reality?
Rest is Important Too
Remember Marissa Mayer? She doesn't believe in burnout. For her, it's all about "finding your rhythm," balancing work and play, making time for those things that have extreme personal meaning outside of work.
But more than just working hard and finding time to play, sleep is important too. Arianna Huffington considers sleep an important bedrock to success. She's on to something there. Now don't get us wrong, we believe it's perfectly fine to get heads-down in a project, work your tail off to get it done and occasionally burn the midnight oil. Rest and a decent night's sleep can keep you from sapping all your creative juices.
Or as a couple of our ZURBians put it:

Rest is very important. In addition to boosting productivity, I have found that taking a step back from work for a while, and returning to it with fresh eyes, often gives rise to creative solutions.
Ghaida, designer
---
Rest is a critical part of the creative process. It separates you from the problems you are trying to solve, and from a distance, you can often see solutions that weren't visible before.
Roeland, business development
Not Falling by the Wayside
The last thing any company would want is for life to "fall by the wayside" for their workers. No matter how much you love your work, we've got to play every once in a while or it might become tough to keep projects moving forward.
Which has us wondering, how important is a work-life balance to your day-to-day routine?