We love it when we get special deliveries to our front door, and we couldn't be happier with our latest delivery — two new ZURBians. One came as far as sunny Southern California to be part of our ongoing mission for world domination! So without further ado, let's introduce you to...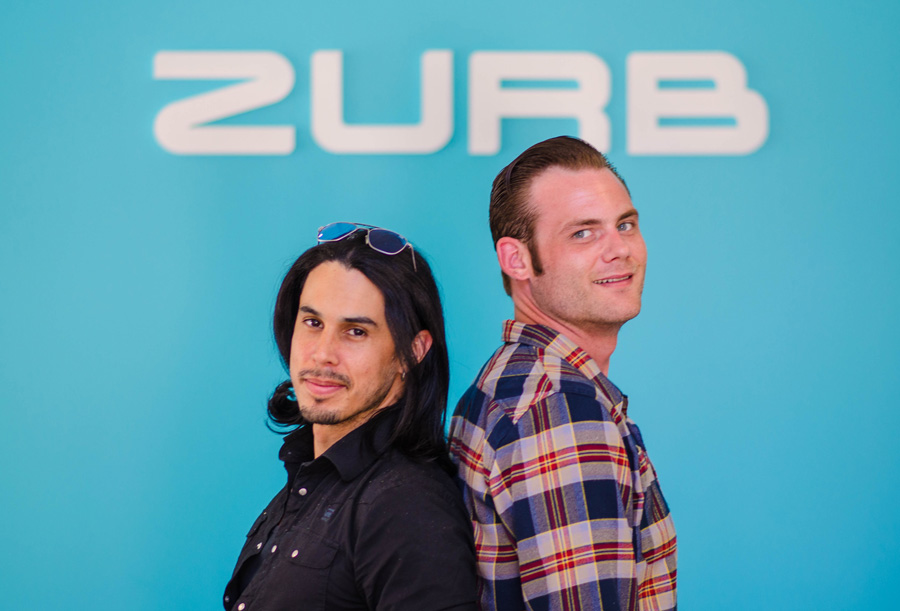 Christopher Brownlee, Marketer
Christopher emerged from the wilderness of freelance marketing, blog writing and design to join our team. He's amped to explore the vast cosmos of product design as our new marketer. He's so excited that he's prepared to shout from the highest peak to get everyone's attention. But we'll make sure he has a phone and an email so that he can reach out to people faster.
Despite being born in the far off Andes mountains, he grew up in Silicon Valley and doesn't think he'll ever fly away. He's also a bit of a history buff, digging deep into the origins of many things — even his own name, which means White Soaring Bird. He double-majored in Anthropology and Health Science at San Jose State and was a bit of a self-professed career student. But he's excited to be at ZURB, as he said:
"You know I thought I had a grip on what was ahead for design and technology. Each moment I have here is making me realize I have barely scratched the surface."
When not trying to get the word out about ZURB, Christopher can be found indulging in his favorite TV show — Dexter.
Zeth Oats, Customer Advocate
Zeth was born at UCSD medical in sunny San Diego and raised by a free-spirited mother who thought the name Zethian sounded so cool that she ran with it. Zeth grew up as your typical SoCal kid — skateboard, surfing and the beach. Eventually he made his way into the hustle and bustle of radio.
Zeth won an apprentice competition, besting 5,000 other applicants for the position on a morning radio show. But he didn't toil in the internship trenches for long and moved up the food chain, from producing to directing to DJing. He did it all. Now he's made the leap to the Bay Area, becoming a full-fledged ZURBian as our new Customer Advocate! And he's stoked to be here:
"I worked with a huge monolithic radio company. In coming here and getting to know everybody, I realize that light, lean and productive is the better way of doing it. Hiring people instead of positions. Not what you've done, what you CAN do and I love that about ZURB."
So everyone please give a warm welcome to our newest members!