We're experiencing yet another growth spurt here at ZURB. This month we're boosting our Design Apps team with not one, but two new ZURBians — one engineer and one customer advocate! So without further ado, let's meet…
Bill Tran, Rails Engineer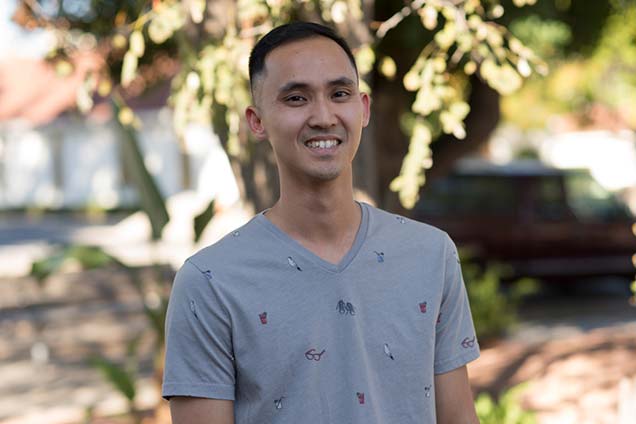 Bill grew up copying comic books because he wanted to draw like a comic book artist. Yes, he was that kid who who drew Bart Simpson and Teenage Mutant Ninja Turtles everywhere he could find a place wide enough to fit "kowabunga!" As a teenager he taught himself how to breakdance, draw graffiti art and, best of all, to customize cars. That's when he found his calling.
Bill's interest in cars, especially building custom vehicles, revved his career in prototyping. He fell in love with industrial and automotive design, dreaming up ideas, iterating through designs and building the real thing. So he spent the last 10 years chopping things up, machining raw metal and plastic, designing 3D parts with SOLIDWORKS, and painting the final objects with aesthetic flair. He spent a few years building prototype cars with Honda, and a few more with 5 Axis Models who built concept cars for Toyota Scion and Lexus.
But computers, it seems, were inevitable. Bill had been around them since the old Mac Classics in elementary school, and he'd built a few of his own custom PCs for fun. And as the auto industry began to lag in 2008, he decided to trade aerodynamics for streamlined user workflows, and began to teach himself Ruby on Rails.
But it's not all cars and code. Bill is also a family man: husband for eight years before joining ZURB, and the proud father of two girls, both under ten, both makers in the making.
Bill's career steered him to join ZURB as a Rails Engineer shortly after his first ZURB Wired event — one of the fastest prototypes he's ever been involved with.
Nic Edwards, Customer Advocate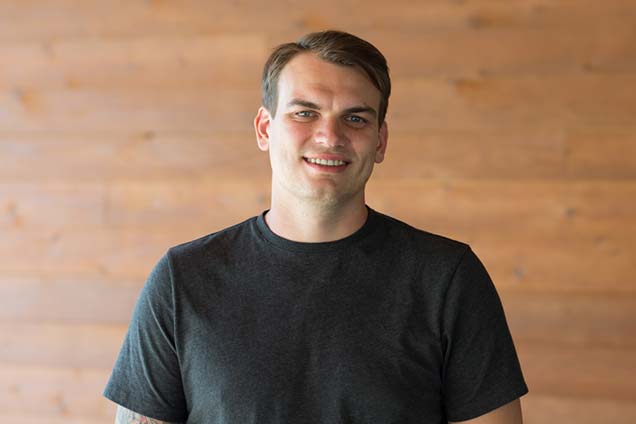 Nic has a history of escaping to foreign lands and picking up new languages, including French and Japanese. He also loves cooking so much that he graduated from the Professional Culinary Institute. Nowadays he's fairly adept at cooking large pieces of delicious pork.
In 2013, Nic took a General Assembly design crash course — and got hooked. When he learned about ZURB through Louis, his predecessor here and high school friend, he knew working here would be a great learning opportunity. So far, he says, he was right. "It's the perfect place" to achieve his ultimate goal of designing great products.
According to Netflix, he's a daily binge watcher. And while he hasn't sportsballed, he's handy with a fencing sabre. Sometimes you'll find him rowing or pushing his limits in CrossFit. To that end he's taken on a weekly role — a cinnamon roll, that is — to get swoll in all the wrong ways.
His travels have brought him almost full circle back to Campbell, just a few miles away from his home town of Los Gatos, CA.
Everyone please give a warm welcome to our new ZURBians!