Update: Congratulations to Jonathan Suh, winner of our Foundation t-shirt giveaway. Stay tuned for future givaways and announcements. Thanks to everyone who submitted their excellent sites, retweets and comments below!
---
By now, you've probably heard of Foundation, our front-end responsive framework. We're really glad we're able to provide this awesome contribution to the open-source community.
We know that we have a ton of Foundation fans out there — designers using the framework, entrepreneurs with products/websites built with Foundation, agencies using the framework for a multitude of clients — you get the point.
Luckily for you, the holidays have come early here at ZURB, and we have a limited number of Foundation t-shirts at the office. We're in the holiday spirit today, and so we're giving away a Foundation t-shirt to one passionate ZURB fan.
Behold: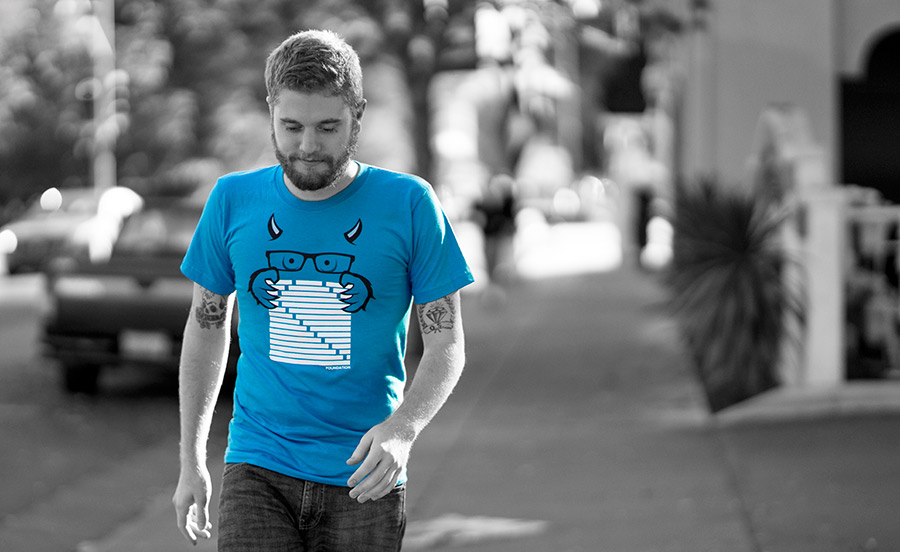 To enter our contest, here's what you have to do:
1. Follow us on Twitter at @ZURB and retweet this post.
2. You have a choice:
Join Enroll, our network of testers. You'll receive periodic Verify and Solidify tests to your inbox.
OR
Leave a comment below with a link to a Foundation project you've built and tell us why it's so awesome. We love seeing what passionate designers are building with our framework. This is a great opportunity to share your site with our fans.
We'll pick one lucky winner on Monday afternoon (December 10th) and announce the winner on Twitter and Facebook. Good luck!