Our team keeps growing and growing. This time, we've gone global to fill our ranks. So we're super excited to welcome our newest ZURBians — Alina Senderzon and Ghaida Zahran, who have recently joined our quest for world domination.
From Middle East to Campbell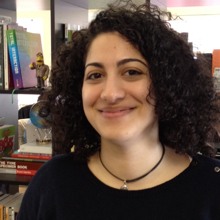 Ghaida is our first out-of-the-country hire and has come a long way to design sweet interfaces at ZURB. She's made the trek all the way from Saudi Arabia to join our team.
Ghaida says that she first developed her taste for interaction design while studying at Dar Al-Hekma College in Jeddah. She adds that it didn't take her long to discover ZURB. Here's how she puts it:
After finishing design school in Saudi Arabia, I started to develop an interest in interaction design. The ZURB Playground and ZURBlog played a big role in helping me develop my coding and wireframing skills. When I saw that ZURB needed a designer, I immediately applied. I had no idea what to expect but I knew that it would be an amazing journey.
Ghaida is currently working on getting a master's in interaction design and game development at SCAD. However, design isn't Ghaida's only passion. She's also got a passion for video games and when she's not pushing pixels, she enjoys watching "Battlestar Galactica," pwning noobs in "Team Fortress 2," and speaking in the third person.
Ending A Long Freelance Streak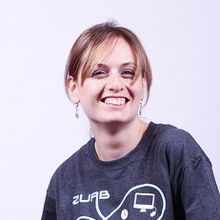 After contracting with ZURB for the past few years, Alina finally decided to take the plunge and join the team. Or as she puts it, her freelance days were numbered after getting to know the "ZURB way."
ZURB is unlike any other shop — from the way they work with clients to the way they play together as a family. I'm grateful to have experienced its unique culture as a contractor, and thrilled to be accepted as part of the team.
Alina's strength lies in designing balanced, structured layouts. But developing creative concepts is what really makes her tick. She loves approaching problems from unexpected angles and pushing clients to see a solution beyond what they'd originally imagined.
Like Ghaida, Alina is also originally from abroad, having moved to the States from Lithuania when she was 12. When she's not working her design magic, Alina loves to dance, paint, and bake goodies for the office (her cupcakes are super yum!).
We're Looking For A Design Lead
As we've said before, we've been on a bit of hiring binge lately. We're on the lookout for an experienced designer with natural leadership and a strong desire to help others succeed as a Design Lead.
We're looking for a T-shaped person who has front-end code ninja skills and can juggle several different projects at a time. Do you love problem solving? Working with clients? Can you get scrappy and roll up your sleeves? Can you go the extra mile or more?
If you feel up for the challenge, check out the our job listing for Design Lead and show us that you've got the skills.