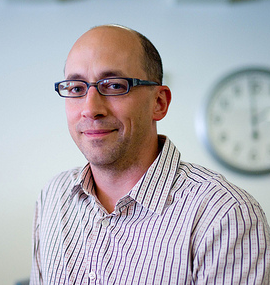 Photo by
Joi
.
Yesterday Twitter CEO Dick Costolo used the word "consistency" as he talked about their new product focus on competition with Google+:
Google+ could drive users away because of its complexity. Twitter's philosophy is to simplify. "We are always editing it down."
We want to simplify the interface, we want it to be dead simple and consistent between devices and platforms.
But what does that mean?
People Focus Too Much on "Consistency"
What did Constolo mean by the word "consistent"? When the press covered his talk the word was interpreted as: Twitter wants Twitter.com to look and have the same features as Twitter on tablets and Twitter on mobile devices. They also want to unify the controls on all platforms: web, tablet, and mobile. One interface to rule all the devices.
We're sure Costolo did not mean this, but if he really meant to say that Twitter is going to create one interface with the same set of features for all devices — they might be shooting themselves in the foot.
People use Twitter on a computer differently than they use it on the iPad or on the iPhone. Creating one interface with one set of controls for all three types of devices forces people to use all three devices in the same exact manner which rarely happens. iPhone is great for very short tweets, sharing pictures, or retweets. iPad is great for consuming information people share with you through tweets. The Twitter client on the computer is great for sharing detailed and rich information with others as well as modifying your profile.
Consistency Won't Help You Win
Will making Twitter's navigation, interactions, feature set or look and feel consistent across all platforms make people love them more, get more out of their service, or squeeze out competition like Google+? Probably not.
It could make each property more instantly recognizable as Twitter, but again, does that even matter much to people? Or would they be better off focusing on tinkering to find the next innovation that will keep them relevant for five more years?