Our team has once again undergone a growth spurt. We've added a couple of new ZURBians to the mix. So without further ado, let's introduce our new teammates.
Kelsey Stewart, Customer Service Advocate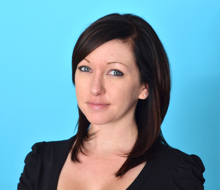 Born in Philadelphia, Kelsey actually grew up in the southern neighborhoods of San Jose. Her childhood days were spent on the playground, dangling from the monkey bars. Even in those early childhood years, Kelsey had a strong desire to help everything and anything, as her parents put it. That desire eventually led her into a career in the tech field on the operations side, where she could help people.
Over the course of her career, Kelsey bounced from southern California back to the Bay. There were some long hours, some travel. In between it all, she learned how to bake and we can't wait to taste a few of her creations. After fiddling around making maps 'n stuff work for another company, she finally came across ZURB and found a place where she could totally help people as our Customer Service Advocate.
When I initially read the job description for Customer Service Advocate there was a lot of "Oh, that is awesome" and a lot of "THATISME". So I applied with high hopes and fingers crossed. I've always wanted to be in an atmosphere where everyone was on the same page and working for common goals in a joint effort. I can happily say I've found all of this at ZURB.
Shawna Moser, Team Coordinator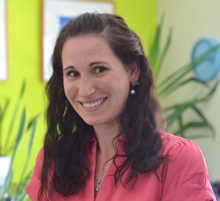 Shawna is a coffee junky, who drinks coffee to stay pumped as our new Team Coordinator, making sure the ZURB team is fed, hydrated and caffeinated in our quest for world domination. She's originally from the Bay Area, and has hunkered down in Campbell, not too far from ZURB HQ.
Before coming to ZURB, Shawna spent the past 12 years honing her team building and leadership skills as well as her zombie hunting skills. That's right, by night, Shawna's a zombie hunter. OK, she really watches them on TV and reads a lot of books on them. Mostly, however, Shawna is passionate about helping people become better at what they do so they can achieve greatness. When she first heard about the position of Team Coordinator, Shawna knew she had to sign up ASAP.
I was instantly drawn to ZURB once I saw the website and I knew that I had to be apart of it!
Now that we've gotten the introductions out of the way, let's give a big warm welcome to our new ZURBians.