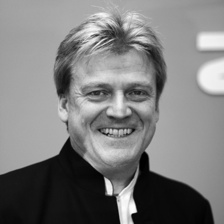 The soapbox talk with Patrick Byrne, Overstock CEO and chairman of the board who circumvented the conventional IPO system, was absolutely amazing. What made this particular soapbox exciting was that it was the first time we had a speaker fly down to join us.
During his nearly 45 minute talk, Patrick told us how he turned Overstock.com around after the Dot Com Bust hit. He also shared his insights on why bankers rake you over the coals during an IPO and how he took Overstock.com to IPO with a successful "Dutch Auction" nearly 3 years after he took charge. He was very down-to-earth, taking about how his battle with cancer shaped how he planned his days. Best of all, he regaled us with stories about his mentor and friend Warren Buffett. He even shared a few of Buffett's life lesson, like this one:
If you're not going to kick a man when he's down, when are you going to kick him?
Check out the Podcast & Summary of Patrick Byrne's Soapbox