It's been a whirlwind couple of days over here at ZURB ramping up our newest team members, who joined our quest for world domination this week. This time, we've added not one, but four new ZURBians.
Without further ado, let me introduce our newest ZURBians.
Tony Albanese, Product Marketer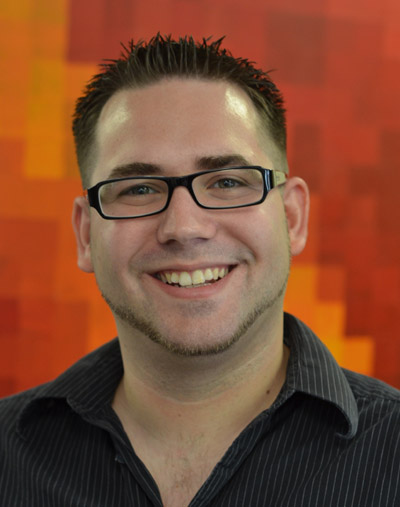 Despite being born and raised in New Jersey, Tony doesn't identify with the cast from the Jersey Shore, but he does make sure he's always equipped with hair glue.
And he always had it handy at Temple University, where he got a bachelor's in not one, but two majors — communications and psychology. He later went on, hair glue in hand, to get a master's in entertainment business from Full Sail University. Upon graduating, Tony worked in a number of customer service roles and gathered marketing experience before coming to his senses and joining the ZURB team.
As a child, Tony decided that his future career path would be some mix of computer nerd and super villain. Now, with less sinister intentions (or not), Tony plans to somehow incorporate his obsession with social media and world domination into his current plans. When Tony isn't devising a diabolical plan, you can usually find him curled up with his Netflix account watching every Zombie movie that's ever been made (or, at least, what you can get streaming).
Forrest Kobayashi, Marketer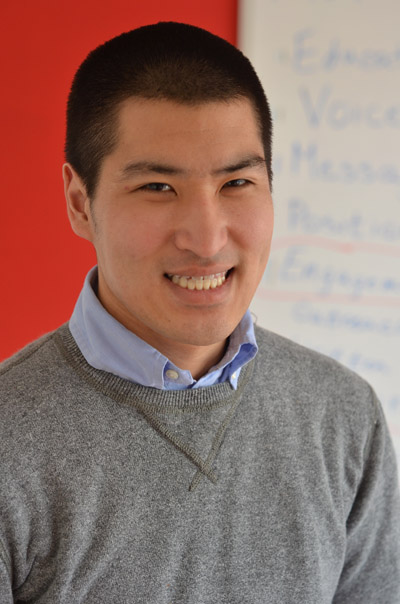 Forrest is a DC-area native who recently relocated to the San Francisco Bay Area. A graduate of The Ohio State University in Columbus, Ohio (go Buckeyes!), he worked in the deadline pressure cooker of news organizations and agencies before joining ZURB.
But Forrest found his true calling in helping shape the social media strategy and engagement initiatives for companies and brands, working with a variety of Fortune 500 brands. So he's super stoked to bring his creative and number crunching experience (yeah, he's an analytics nerd!) to our ZURB. In other words, Forrest will be a marketing amplifier and connector in our mission to help people build great products faster.
When not crafting and executing our master plan for world dominance, Forrest enjoys reading and writing about technology, watching a baseball game, managing his multiple fantasy sports teams and swimming long-course laps at his local pool, where he tries to relive the glory of his competitive swim days.
Two New Interns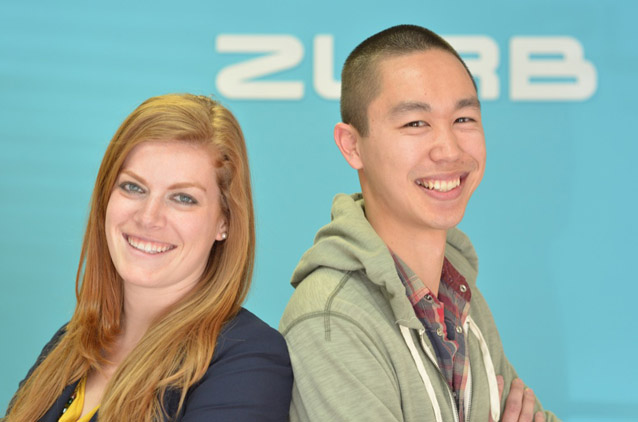 It's raining interns over here too! We've just added two new Interns. This is an awesome opportunity for them to get on the job, hands-on working experience along side our amazing team. We're also still on the hunt for an Engineering intern, shoot us a note if you're ready for a challenge.
Max is ZURB's new Marketing Intern. Though a web developer by trade, he brings a passion for startups, psychology, and learning to his new role. He's excited by the opportunity to learn business skills from his fellow ZURBians. When not at ZURB, he indulges his inner geek with psychology books and generous helpings of blues guitar.
Danielle was born and raised in the Bay Area. She later graduated from the University of California, Santa Barbara with a degree in global studies and Spanish. Since then, she has been actively learning design techniques and working on becoming a code ninja. She wants to learn all she can at ZURB and plans on asking as many questions as she can. In her free time, she enjoys dancing and maintaining an insightful, but out of context blog.
We're Still Looking for A Couple Of New ZURBians
As we've said before, we've been on a bit of hiring binge lately. We're on the lookout for an experienced designer with natural leadership and a strong desire to help others succeed as a Design Lead. We're also on the hunt for a Designer.
If you feel up for the challenge, check out the our job listing for Design Lead and Designer and show us that you've got the skills.