As product designers, we can get a little jaded sometimes by all the glam and glitter placed on advertising. And it's not that we can't appreciate it, because secretively I think we'd all like to live the Madison Ave work life. However, we'd like to believe our work benefits people based on the merits of the product, not some jingle, color, or logo mark.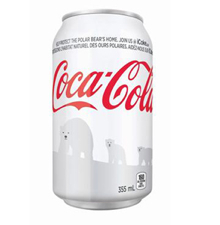 Those things, however, work well together with a product. It would be stupid not to see how a color (or logo or jingle) combined with a product adds value to attracting customers. Nothing exemplifies that more than a Coke can.
Last week, someone from the office offered me a soda from the company fridge — I declined saying I didn't drink Diet Coke. They insisted, however, telling me it was actually Coke. After really looking at the can, I was blown away! I'd passed these cans up over the past couple months assuming they were the diet variety. Everyone knows that Cokes are red, Diet Cokes are silver.
It's a good reminder to designers that modifying or changing colors can have a huge impact on the usage of a product — even if a brand mark is prominently front and center.
---
Bryan Zmijewski
Leading the charge at ZURB since 1998
Our fearless leader has been driving progressive design at ZURB since 1998. That makes him quite the instigator around the offices, consistently challenging both the team and our customers to strive to always do better and better.
Learn more →
Follow him at @bryanzmijewski