Joining ZURB has introduced so many changes to my life. It was my first time in the United States, my first time being away from home for an extended time and my first time working with a team of designers. The change was mostly seamless, thanks to the awesome ZURBians that helped make the transition as smooth as possible.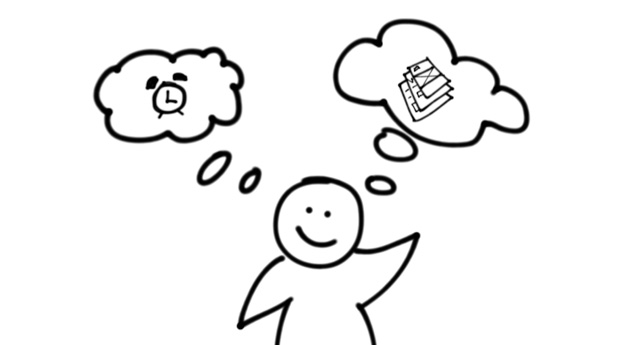 While the transition certainly had its challenges, I realized from day one the extent to which ZURB embraces the notion of the Unicorn Designer — someone who could do more than envision spectacular visual designs. More importantly, I learned quickly that I'd have to not only have a good design and do it in a set amount of time, but I'd have to tell a good story as well.
Unicorn Design Team
There's no hand-holding, and I had to learn things the hard way. On my first day, I already had a project assigned to me and was ready to go, and that marked the beginning of the learning process. I spent my first day scrumming with the other ZURBians on various processes such as marketing, sketching, and email writing. This helped me understand that design thinking shapes every ZURB process.
It takes a lot of dedication and focus to become a ZURBian designer. It's a long journey toward being a master of all trades, that fabled unicorn designer. Designers at ZURB sketch (a lot), wireframe, create stunning visual designs, and code their designs.
Design skills aside, working with a team and getting quick and frequent feedback on designs is the most essential skill I had to learn as a new designer at ZURB.
Getting Feedback is Essential
Teamwork is effective at ZURB because of the transparency between all team members. During our morning scrums, we outline our tasks for the day while passing around our Angry Bird toy. This leads to frictionless collaboration, as well as more control over our own time. There's no need for a project manager to schedule every minute of every designer's day. This means that it's the designer's responsibility to actively seek out feedback from team members and design leads.
The feedback/iteration loop is the cornerstone of the ZURB design process. Over the years, we've developed a few techniques for getting feedback and iterating on designs fast. Of these techniques, the most important one has been timeboxing — the process of assigning specific times to tasks, and working to achieve awesome results within that limited timeframe. Timeboxing came in handy when I had to step back and reevaluate my work on a recent customer project.
Timeboxing Stories
At the start of one of my projects, I was tasked with creating quick sketches for a new marketing site. I dived right into sketching and forgot to step back and look at the bigger picture. I wanted to perfect each individual sketch before we'd framed the problem. Even worse, I made the mistake of not seeking feedback from Bryan quickly or frequently enough.
These mistakes culminated into a pile of fragmented sketches that represented pages and not a system that solved the customer's problem. I realized that I'd gotten too prescriptive too soon, trying to solve the problem with buttons and forms, when I should have been thinking of people and stories.
With an hour left to go, I started from the top, framed the problem as a story. That helped give structure to the sketches. The ideas started flowing afterward into a stream of quick sketches that were connected and told a story that solved the client's problem.
Without that clock ticking away, I would have kept trying to shotgun the problem with more fractured sketches. Timeboxing helped me become more conscious of my time, and frequent feedback helped me identify my own problems with my design approach and quickly improve on it in time to deliver awesome work to our customer.
That experience and learning the ZURB process has completely upgraded my approach to design. Unicorn designers sketch, wireframe, visual design, and code, but a ZURBian designer is also a great storyteller.