Seems there's a new way the big name companies, such as Google and Facebook, are going about snagging the best in product design talent. They've taken to gobbling startups wholesale so they can inherit the employees. If you hadn't heard, it's being called acqui-hire.
Acqui-what? That's exactly what we said when we read this NPR article on the subject. Here's how it works: a bigger fish swallows a smaller fish with a hot product to get to the engineers or other design talent on the team. Gabor Cselle, creator of an email app, experienced this first hand, NPR reported. Google actually acquired his entire company for the sole purpose of getting their hands on him. That app? It shortly went the way of the dinosaur but Google was never even after it in the first place.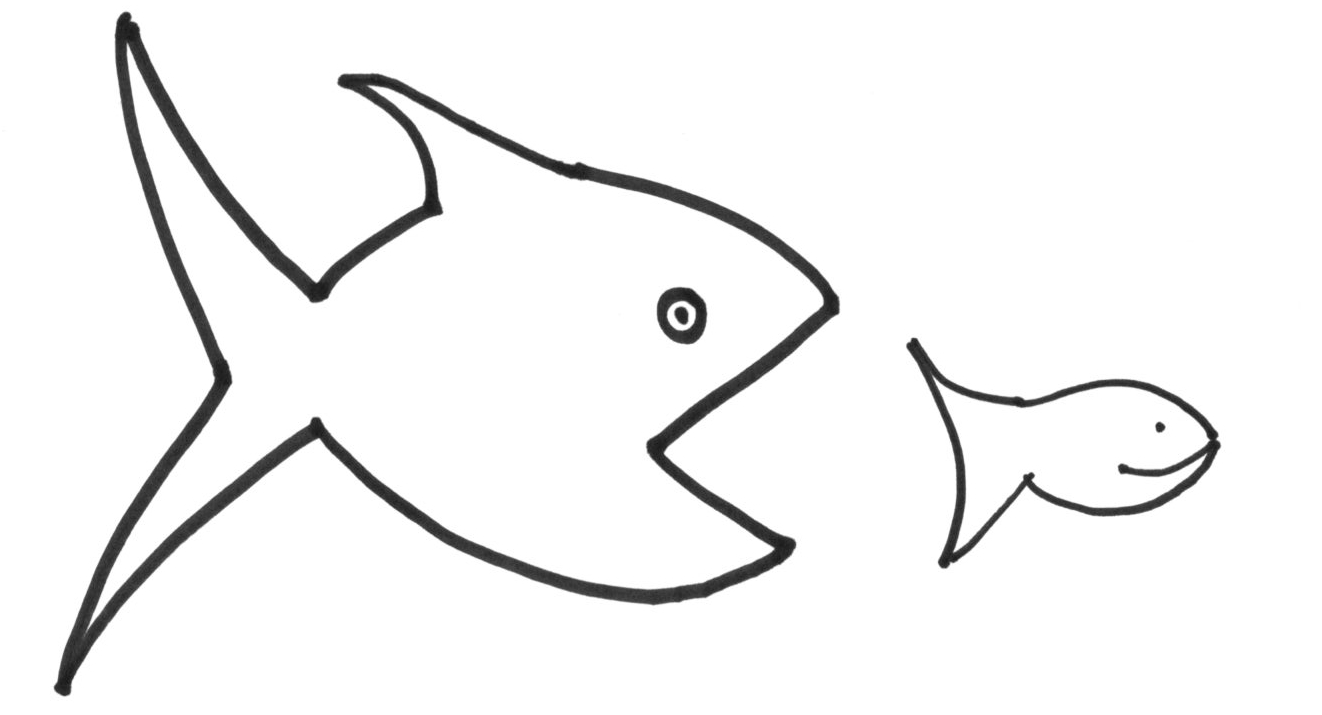 It's the face and money saving alternative to poaching employees, says Business Insider. But is it necessary?
Shouldn't Be the End All
There has to be a better way than just buying startups to get talent. After all, you may be getting a highly-talented and dedicated worker, but you never know if they'll truly be a perfect culture fit for your company. Or they may jump ship quickly rather than stick around.
Let's go back to Cselle for a sec. He bailed after only three years at Google. Was the investment in buying Cselle's startup just to get Cselle worth it in the long run? Maybe. Or maybe not. But with all the hungry talent out there, why shell out for a product that might be shutdown just to get the workers?
There's plenty of product designers and engineers out there and there's certainly a need for them. Not a day goes by that we don't get asked if we know of a good product designer or if we know who's looking for one. Happens at every ZURBsoapbox and in our daily interactions with folks.
So what's the problem? What's driving companies to resort to snatching up the talent of smaller startups? It could be, as Business Insider states, "saving face" and could be the cheaper route compared to offering a sizable compensation package. Or it could be that folks just don't know where to look. Closing the gap between companies and product design talent was why we created the ZURBjobs board.
Perhaps acqui-hire will be the new exit dream of young entrepreneurs. But it shouldn't be the end-all be all to hiring good product designers on your team. It may take a little hunting and some extra elbow grease, but the talent is out there. Companies just need to adopt the way of Diogenes and his lamp — searching for one good man. Or, in this case, one good designer or engineer.