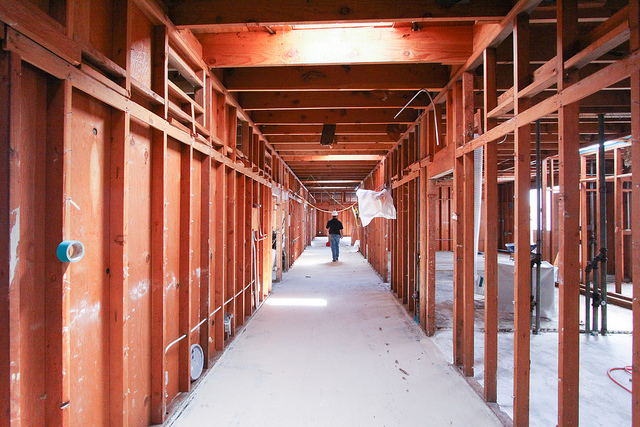 Two years ago, we started looking for ZURB's new home in Campbell. The process has been stressful, but we've learned a ton about real estate. Initially, we started looking for a long-term lease, thinking that we would grow into a location. We came close to signing a huge 10-year lease that included a host of tenant improvements, but the deal fell through and we had to reboot our effort with the help and support of our broker Brent Dressen. It turned out for the best as we now own a 12,000-square-foot building that we are in the process of renovating.
Our current space is 3,000 square feet, a space we expanded into from the initial 1,500 square feet we leased back in 2005. It's been a fantastic spot for us to be located in Campbell and we've enjoyed being on the edge of Silicon Valley's epicenter. Our new space quadruples square footage and is located only a couple blocks from our current spot.
Why Are We Moving?
ZURB's mission has never been to add a ton of employees or overhead — we've always sought to grow our business organically based on the ability to meet our customer and client needs. We've methodically worked to improve our company and culture by tweaking the way we do things. And we're fortunate to have had a lot of success — we've grown each of the last eight years, hitting new revenue records each year.
With this success, we've also added awesome teammates to help us expand our vision and fulfill our purpose of helping people design for people. With contractors and interns, we're now over 20 people. Our current space just doesn't allow us the flexibility and collaboration space we need.
We've also committed ourselves to hosting more events as well. Our free Soapboxes have been growing in size and no longer work well in our current office. Our new space will have over 5,000 square feet of event space.
Why Did We Buy the Building?
As we went through the process of looking at spaces, we realized that owning the building made more financial sense over the long term. In most cases, owning a building isn't the right move for a growing business, especially if you're a startup, but as a business that's almost 15 years old, we felt we were in a solid position to leverage the money banks were willing to loan us.
The new building will have more than enough space for all our employees to do great work. By owning the building, we also have the opportunity to really shape the workspace around our company needs. It's been a dream of mine ever since I can remember, and the new renovated space will be an awesome place to work.
A Look at the Building Before Demolition
A day before the renovation began, we took some photos of the space to capture the transformation. Needless to say, the building needed some TLC. The building was a 16-multi-space office with a collection of 50 years of differing styles. If you were to walk through the space, you might have thought we were crazy for taking on this project. Take a look: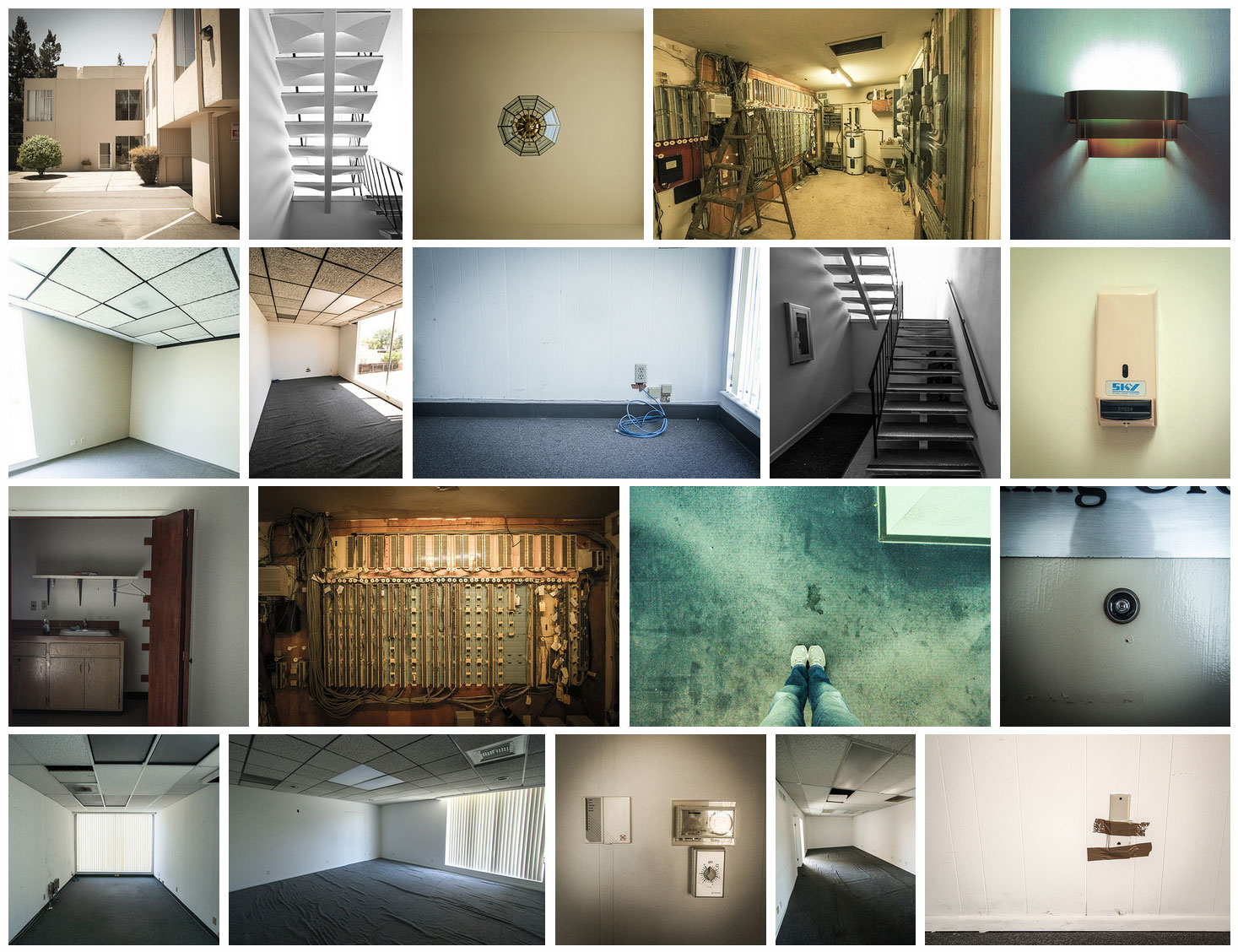 Demolition Photos of Building
Within a week, the building had already started to transform from its sad, sorry state. Our construction firm Mclarney Construction got things moving quickly. Both floors had to be sectioned off for asbestos removal. By the third week of renovation, we were able to walk through the entire space. Almost everything had been removed except for the floors and outside walls. You can see this transformation unfold in the demolition photos: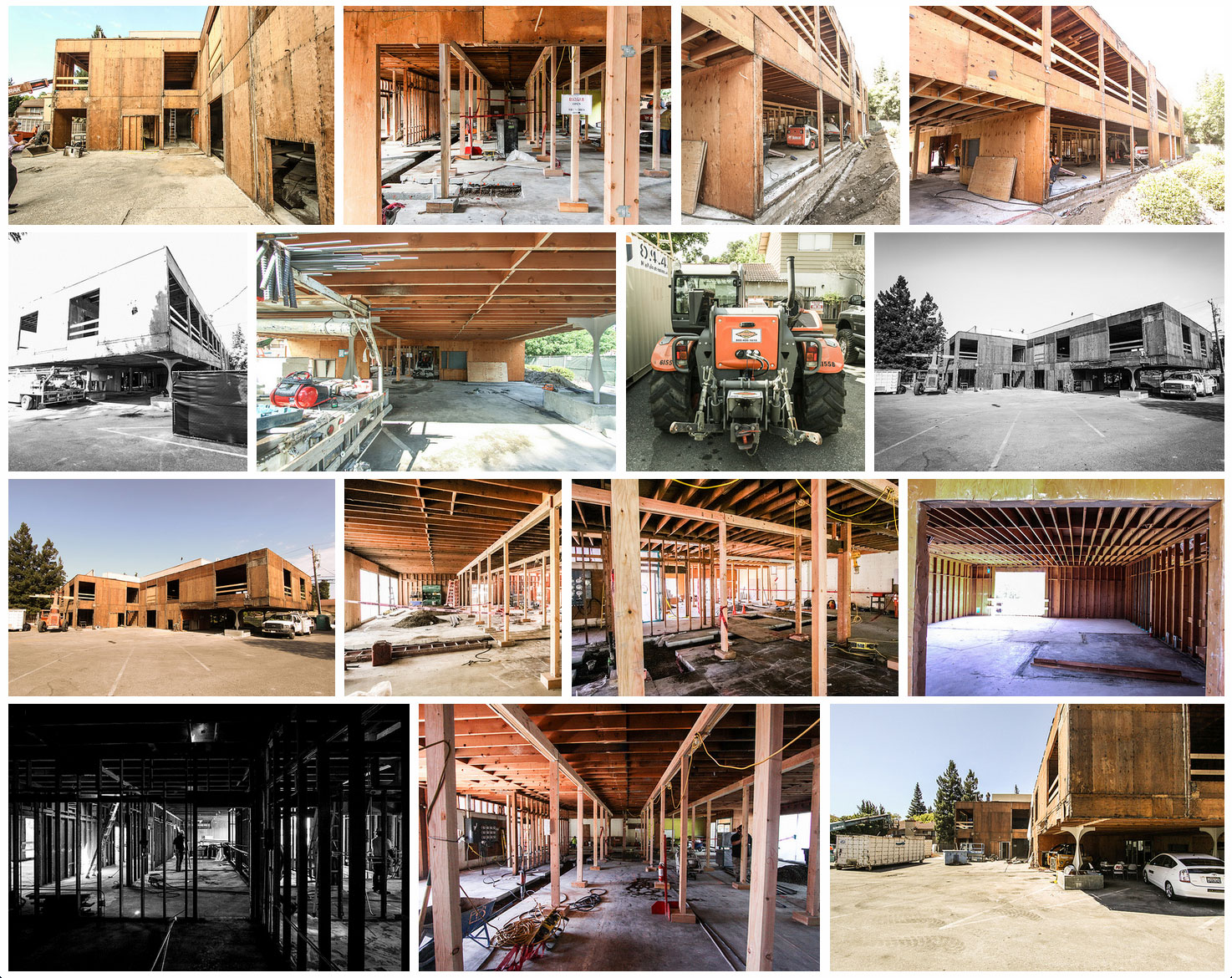 The Initial Design Work
The renovation process will take about 18 weeks to complete. Our architect, David Fenster, of Modulus, has been instrumental in creating a design that will be both beautiful and capture the needs of ZURB. We've opted for an open floor plan that will carry over to our current work style, with rooms that hug the outside space.
In the process of designing the space, David's team created a sun study to see how the light would affect the workspace throughout the day. Anyone that's worked in the web industry knows that lighting plays a critical factor in your daily work routines.
Here's a layout of the first floor that shows the open event space: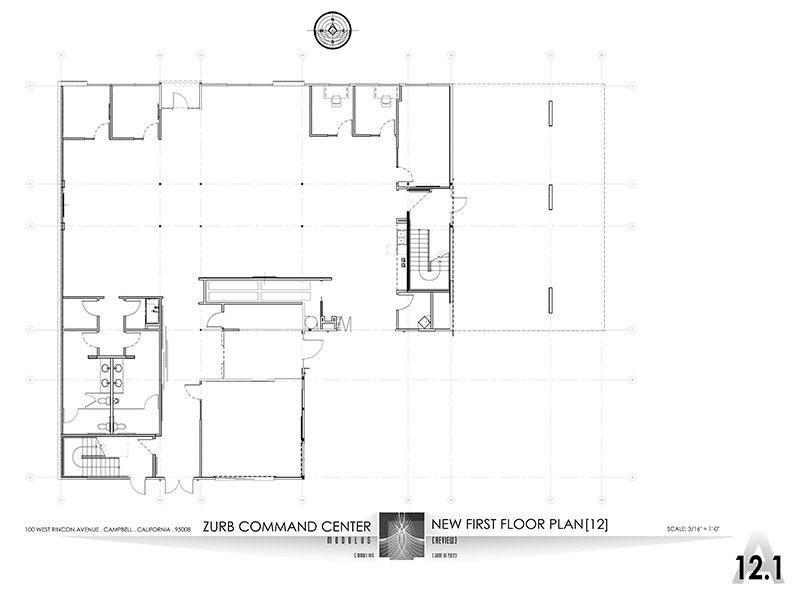 This is an exciting time for ZURB. We'll continue to share updates of the space as things progress. We'd like to thank our customers, clients and fans for helping us make this opportunity come to life!
---
Bryan Zmijewski
Leading the charge at ZURB since 1998
Our fearless leader has been driving progressive design at ZURB since 1998. That makes him quite the instigator around the offices, consistently challenging both the team and our customers to strive to always do better and better.
Learn more →
Follow him at @bryanzmijewski